MakerBot Unveils Digitizer 3D Desktop Scanner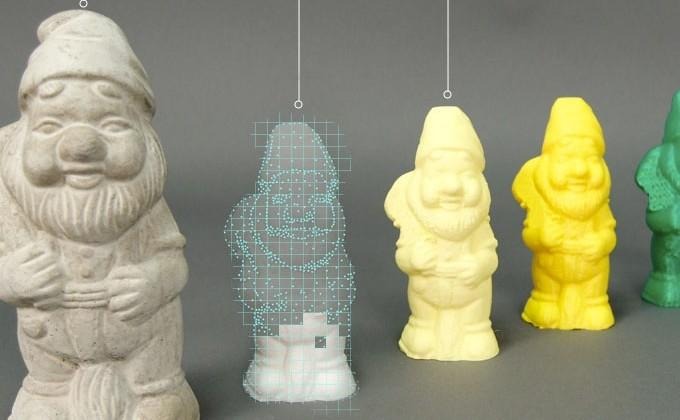 MakerBot is known for its amazing consumer-level 3D printers, but today the company unveiled a new toy unlike anything they've done before. MakerBot announced and unveiled the Digitizer at SXSW today. It's essentially a desktop 3D scanner that can scan any object and upload it onto your computer for 3D printing later on.
The company showed off a prototype today of the new scanner, and essentially it consists of two lasers that travels up and down a vertical axis while the object spins, with a webcam to keep an eye on everything. The laser scans the object into your computer, that way you have a digital copy of a physical object. MakerBot CEO Bre Pettis compares the technology to the scene in Tron when the characters get digitized into the game.
The Digitizer can scan small to medium sized objects anywhere from two to eight inches high, and can scan them in as little as three minutes, which is the amount of time it takes for a Keurig to make a cup of coffee. MakerBot notes that this can be great for creating backups of sort for breakable items, and when they do break, you can easily print another one out.
MakerBot is still running tests on the scanner, but the company plans to make it publicly available sometime in the fall. Of course, copyright issues come to mind here, and we're not sure how that will all play out when the scanner eventually launches, but it seems Pettis doesn't mind if you end up creating a copy of a MakerBot. Not that it's even possible, but it seems he's light hearted about the concept.
[via VentureBeat]