Make your home smarter - 8 of the best smart home devices in 2016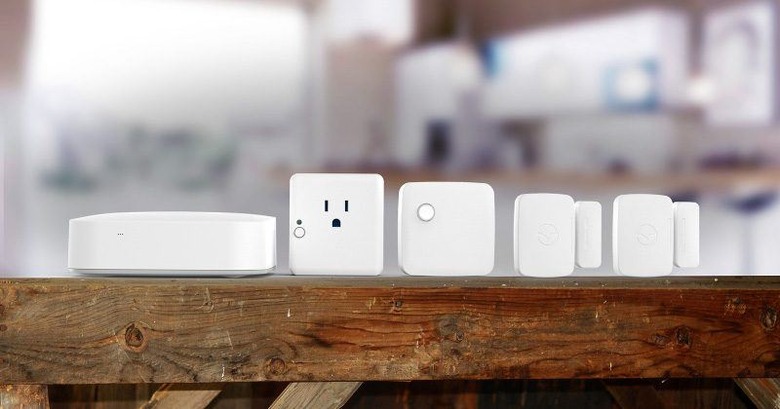 We may receive a commission on purchases made from links.
Homes are getting smarter, little by little. Despite recent troubling reports of how the so-called Internet of Things are ticking security time bombs. Those software issues, however, are more likely to get fixed, hopefully sooner rather than later, rather than the dozens of smart home appliances and products to disappear from the market.Setting up a smart home can look like a daunting task, with so many moving pieces and so many choices. Of course, it doesn't have to be and you don't have to go all out all at once. To get you started on the road to home automation heaven, here are 8 of the best products, in different categories, to check out when you're planning to take your home to the future.
Belkin WeMo Switches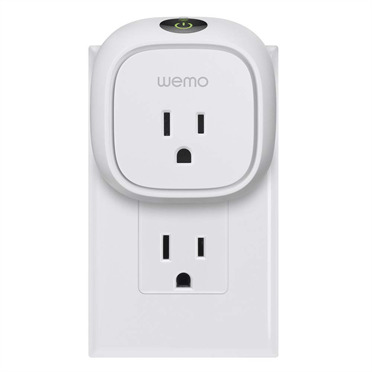 When you hear about smart homes, your first thoughts will most likely be about fancy, hi-tech appliances that also cost a fortunate. But you don't have to say goodbye to perfectly working appliances just to get an appetizer. Fortunately, there are a few "smart switches" out there that can take any old appliance and make it smart, and Belkin's line of WeMo switches are some of the common.
The idea is that these switches sit in between your appliance and power supply, connecting to your home network and the Internet and letting you control the switches, and therefore the appliances, with your smartphone, whether at home or away. The latest in this line is the Belkin WeMo Insight Switch, priced at $49.99, which adds some energy tracking to the mix.
Works with: Apple HomeKit, Amazon Echo, IFTTT
Philips Hue Bulbs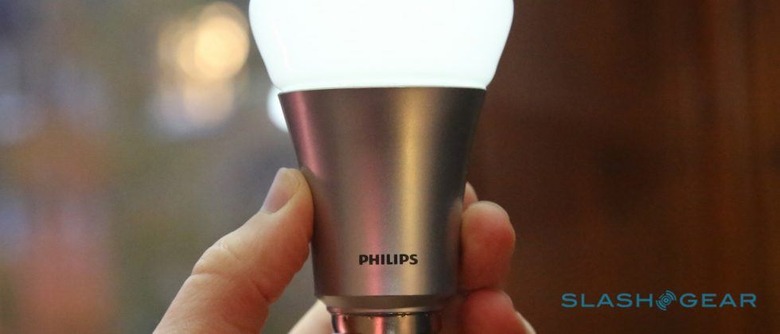 When the Internet of Things was still at its infancy, Philips was already doing that dance with its wireless LED light bulbs. And when you're just starting out with the whole smart home idea, what could be simpler than a remotely controlled light bulb? Whether you're trying to set the mood with the right colors, or trying to increase security by faking your absence with scheduled lighting,
Philips Hue has become the household name when it comes to smart bulbs. And having played that game longer, it is able to offer different types of bulbs with different features and prices, ranging from $14.99 to $49.99, depending on your budget.
Works with: Apple HomeKit, Amazon Echo, SmartThings (Ethernet Bridge), IFTTT
Nest Learning Thermostat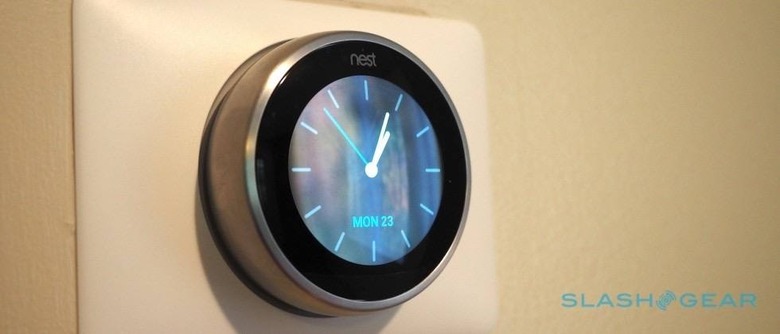 Nest, however, is probably the one of the most known name in the smart home market, in both good and bad ways. Its Protect smart smoke detector and Learning Thermostat have both been praised and criticized, and its acquisition by Google has ruffled not a few feathers. Still, it's hard to deny how much weight the name has in the market.
The ease of installation and use of the Learning Thermostat is something that rivals still have a hard time catching up to. That said, the $249 Learning Thermostat hasn't exactly been friendly with other smart home platforms, though there are definitely ways around those limitations.
Works with: Amazon Echo, Logitech Harmony, IFTTT
Nest Cam Outdoor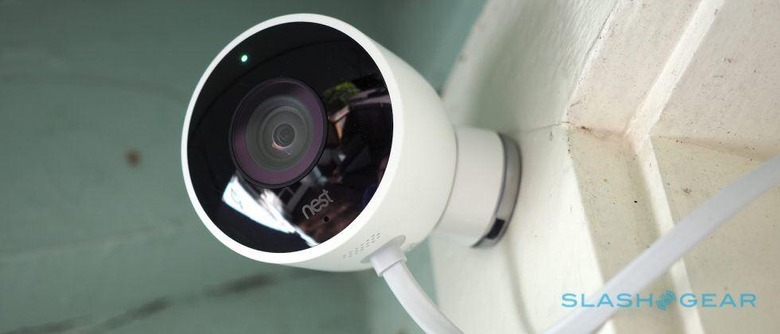 Although Nest is best known for its thermostat and smoke detector, it certainly isn't limited to those two. At least not anymore. Thanks to an equally controversial acquisition of Dropcam, Nest is also dabbling in the smart security camera market. Its latest product, the Nest Cam Outdoor, takes that to the great outdoors, sort of. Practically a more rugged version of the Nest Cam, this $200 security camera, we've discovered, is one of the better ones in the field, pairing clear 1080p video with a AI controls. If only it were easy toi
Works with: Amazon Echo, Logitech Harmony, IFTTT
August Smart Lock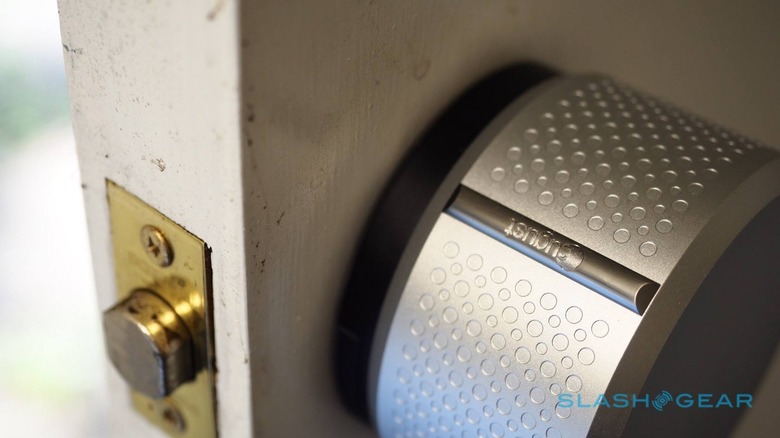 When it comes to smart security, a camera isn't enough. It's useful for checking in once and a while or for evidence after the fact. For actively protecting your home right then and there, you'll want a smart lock. August has established itself to be one of the bigger players in this admittedly still young and niche market.
It's biggest selling factor is that you won't have to replace your old knobs and locks, as it only replaces the interior side of the deadbolt. And with the latest HomeKit-enabled model, you can even start unlocking it with only your voice for only $229. Alohomora!
Works with: Apple HomeKit (Enabled model), Amazon Echo, Logitech Harmony, IFTTT
Logitech Harmony Hub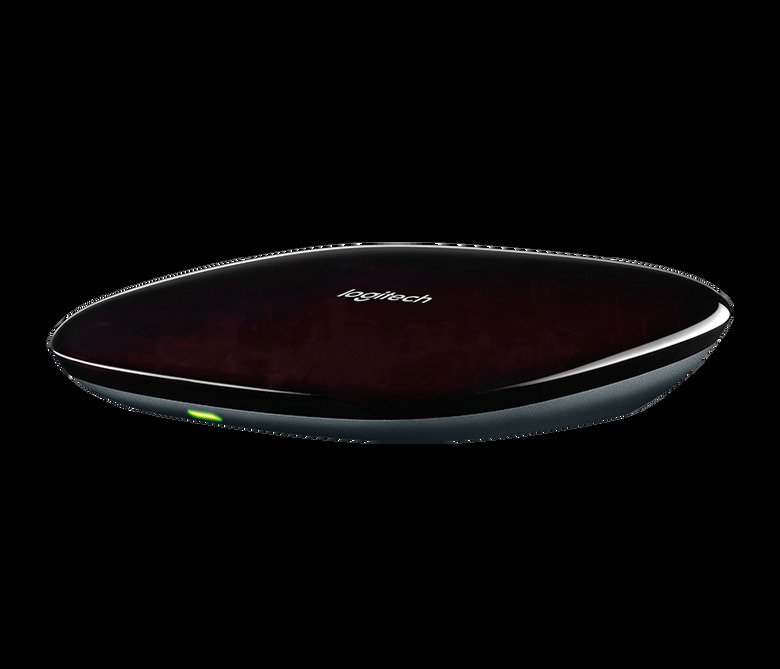 One of the biggest problem with the current smart home market, other than the aforementioned security holes, is the sheer number of competing platforms and languages. Apple HomeKit, Google Brillo, Belkin WeMo, Thread, SmartThings, are just the tip of the iceberg. Each smart home product comes with its own app controller which means you'll have half a dozen or so apps on your phone.
Fortunately, there are a few platforms whose sole purpose is to control all of them under one app and hub. Well, almost all of them. Logitech's Harmony is one of the earliest to have tried to bridge the little smart home islands, and the $90 Harmony Hub stands at the center of it all. Boasting of compatibility with not a few smart home products, Logitech Harmony lets you setup "activities", that is grouped actions tied to a single trigger, which you can schedule automatically or control with an old-school Logitech Harmony universal remote control (sold separately).
SmartThings Hub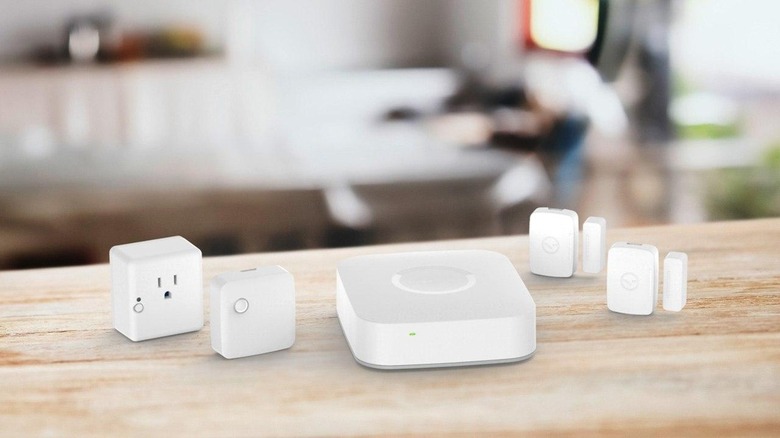 But even Logitech Harmony doesn't cover the entire range of products in the market. Currently, no platform or hub does. Sometimes, the best solution is to actually get another hub, one that connects with the other devices not covered by the other. Harmony's biggest rival in that sense if Samsung's SmartThings and its $99 SmartThings Hub, which boasts of communicating with some products that don't understand Logitech's Language. Best of all, there's experimental support for actually making Logitech Harmony and SmartThings work together (UPDATE: To clarify, Logitech Harmony Hub is part of the SmartThings Labs only and SmartThings doesn't provide official support or assistance). SmartThings, however, is more than just a hub or platform. It is also a universe of smart home products in its own right. That includes motion sensors, smart plugs ala Belkin WeMo, and other kinds of sensors.
Amazon Echo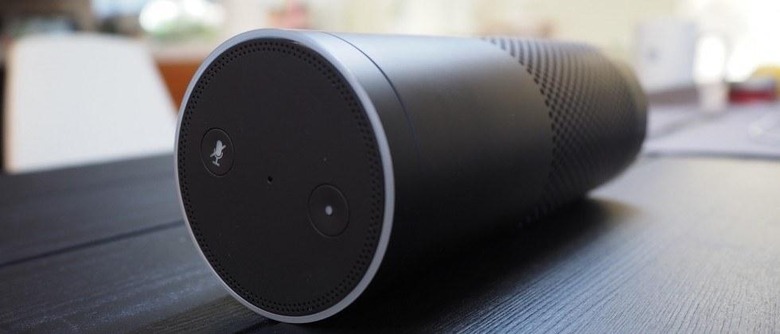 The crowning glory of a smart home is one that you can control with your mind. But since we can't have that, we'll settle for the next best thing: voice control. While Apple's HomeKit and Google Home are starting to surface as strong rivals, Amazon has had a head start with the Echo. Initially regarded with skepticism, Echo and Alexa have experienced a growth spurt to the point that Apple and Google seem to be catching up.
As luck would have it, almost all products in this list can be controlled via Alexa. Those that can't can be indirectly controlled through IFTTT. For those that can't stomach Echo's $179.99 price tag, there's a cheaper alternative in the Echo Dot, though you'll have to provide your own speakers.
Google Home?
It might be surprising not to include Google Home in this list. One of only two devices that officially has Google Assistant, Home would almost be a no-brainer for a smart home. And while we did have a mostly positive experience with the product, it still felt rough around the edges and didn't have as much connections as Amazon Echo has, though that is somewhat mitigated by IFTTT. It definitely has potential, but not enough at the present to be considered a "best" product.
IFTTT: The ties that bind
The whole concept behind smart homes and smart home products is automation: letting the device or platform do the thinking and heavy lifting so you won't have to. True automation, however, isn't simply a matter of flicking a switch at the right time. Its true power comes from processes and collections of processes, connecting triggers to actions or triggers to more triggers. That is exactly where IFTTT, "If This Then That", shines brightest. And when it comes to home automation, it is more than just a nice thing to have.
As mentioned, many products and platforms speak different languages, and there is no single one that they understand universally. Except one: IFTTT. Every item in this list works with IFTTT to some extent, allowing users to connect and daisy chain them together. In an ideal world, we wouldn't have to resort to third party services just to make our homes smart. Sadly, we don't live in an ideal world.
Wrap-up
The Internet of Things, specifically the smart home market, still has a lot of growing up to do. And it has to do it fast. Vendors and platform makers have been pushing the market as fast as it could, but warts are starting to show quickly as well. Security and interoperability are still pretty much in the works, but who says you can't get started with some simple, and affordable, ones to whet your appetite.