Maingear Pulse 17 Gaming Laptop Introduced With 21mm Thickness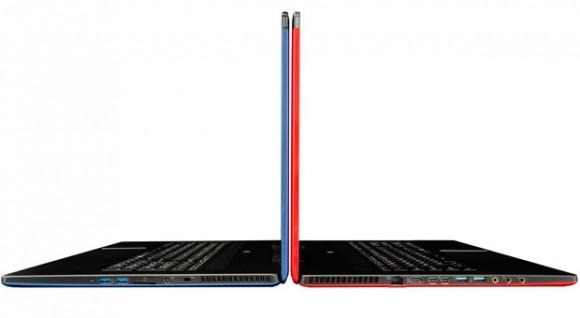 Maingear, maker of the Pulse 11 we reported on last year, is back with its latest machine, this one boasting the special designation of world's thinnest 17-inch gaming laptop. This machine packs many of the trimmings you'd expect from a gaming laptop, and clocks in with a weight of less than 6-pounds, something that makes it stand out among many gaming laptops in the same range.
Under the hood, the Pulse 17 runs an Intel Core i7 4700HQ mobile processor that can be boosted from 2.4GHz to 3.4GHz via Intel Turbo Boost 2.0. Graphics come by way of an NVIDIA GeForce GTX 765M with a couple gigabytes of video memory. Audio is higher than many standard laptops offer to accompany the gaming visuals, offering an integrated subwoofer and a surround-sound speaker package running on Sound Blaster Cinema.
Connectivity includes Killer Doubleshot network optimization for both wireless and wired networks, bringing up to 5x better latency, as well as Visual Bandwidth Control to give manual control over bandwidth usage. Storage comes by way of an SSD with read speeds in excess of 900MB/s, and cooling comes from a dual-fan setup with an automatic cooler boost functionality for adjusting cooling settings during intensive gaming.
Said Maingear's CEO Wallace Santos: "The launch of the Pulse 17 is the perfect thin and light gaming PC in a 17" compact form factor. We love the sleekness, performance and quality of this notebook and are very proud to be able to offer this to our customers. We continue to offer the best configurations options available on this notebook, and know that many gamers will love the unique features such as the control backlit keyboard and the Killer™ Gaming Nic."
Price starts at $2099 USD.
SOURCE: Engadget