Maingear Pulse 11 picks up where the M11x left off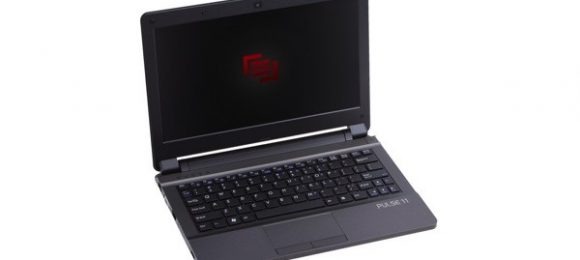 The Alienware M11x will soon reach end of life, and although it was an interesting idea to try and pack as much power into a small footprint as possible, ultimately it didn't gain much traction. That doesn't seem to prevent others from walking down a similar path. Engadget has the details of the Maingear Pulse 11, an 11.6-inch gaming laptop that seeks to continue the small yet powerful legacy.
It seems to be a powerful little package too. The 11.6 screen will have a 1366x768 resolution, and underneath the hood you'll find a Core i5 Ivy Bridge CPU (no word on model or clock speed), NVIDIA GeForce GT650M with 2GB of memory, 8GB of RAM (with options for up to 16GB), and a 320GB HDD. Price wise, you'll be looking at around $1,099. That's definitely higher than the $799 starting price that the Alienware M11x commanded, but you're also getting the latest and greatest internals.
Maingear also teased some Ivy Bridge upgrades to its desktop line several days ago. The company promised all new designs for their desktop towers, a Vertical Exhaust cooling system, and custom paint jobs, along with liquid cooling if you're particularly extreme. No word on when the desktops are set to ship, although the laptop has been pegged for a June 3rd release date.