MAINGEAR outs AMD HD 7970 toting gaming PCs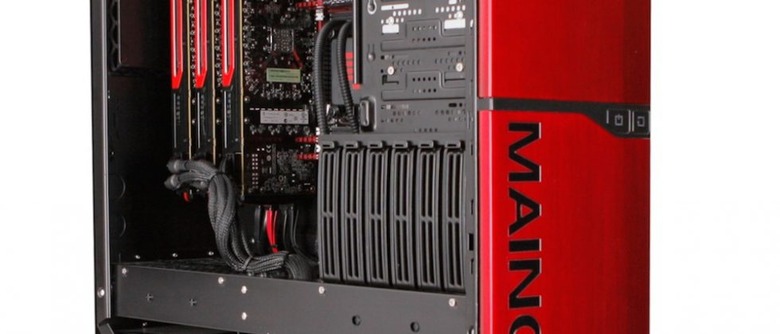 AMD has launched a new video card, the AMD Radeon HD 7970, and performance PC specialist MAINGEAR has wasted no time in slotting it inside another beastly desktop. The MAINGEAR SHIFT and F131 each offer the new 28nm Radeon as an option, pairing it with up to Intel hexacore Core i7 3.3GHz processors and up to 32GB of DDR3 memory.
There's also liquid cooling, and if you're feeling particularly flush you can pair up the Radeon HD 7970 with up to three of its friends, since quad CrossFireX setups are supported. A multitude of SSD and HDD options are on offer, including a capacious (and painfully expensive) 600GB Intel 320 Series SSD and 512GB Crucial M4 SATA 6G.
Blu-ray, various case colors and finishes and factory overclocking all allow you to customize each MAINGEAR system to suit your particular taste and budget. Both the SHIFT and the F131 are available to order – with the Radeon HD 7970 – from today.