Maingear customizable Ivy Bridge towers revealed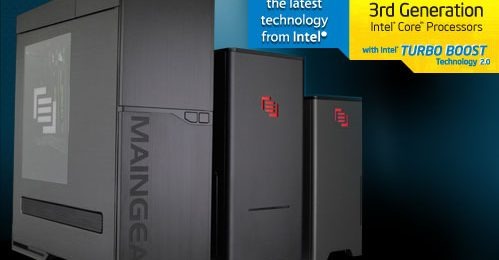 There are several brand new Maingear desktop computers coming your way, each of them with the new 3rd Generation Intel Core processor line inside, Extreme Edition on-board. This lineup includes three new models, one of them the redesigned F131 chassis with the Ivy Bridge inside, another the Potenza chassis with Maingear's venerated VRTX (Vertical Exhaust) Cooling Technology. Check out the simplicity of these beasts and dive in.
Maingear is releasing three total models here in this lineup, the first being the Maingear Shift, the second called F131, the third named Potenza. Up first is the Maingear Shift, a tower with customizable bits inside including cooling vents at the top and bottom with vans at the bottom to draw cool air in from underneath. The design behind this arrangement won the 2011 CES Design and Innovations award.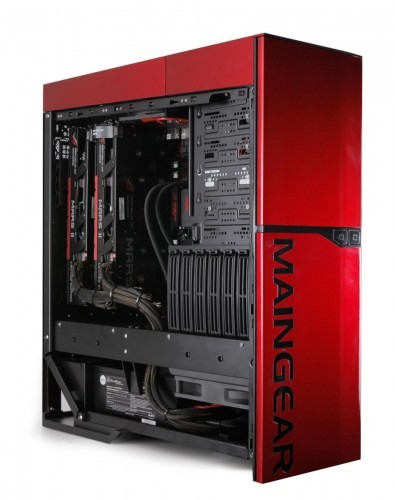 Next is the Maingear F131 which includes many of the features of the Shift in a smaller form-factor. This chassis has micro ATX vertical heat dissipation similar to the SHIFT, dual GPUs inside at any length, a hot-swap tool-less bay for data storage switching, and more. This machine has the option to integrate EPIC 120 CPU cooling and EPIC T1000 for improvements in performance on the whole. The chassis on this device are 2.5mm thick and are made of sand-blasted and anodized aluminum.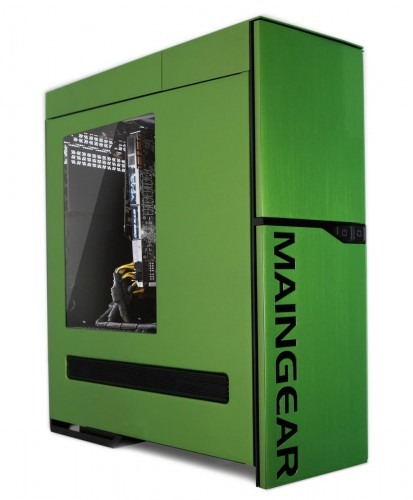 The final of three units is the Maingear Potenza, this a mini-ITX gaming machine made to work with Digi+ VRM design generally designed for larger motherboards. This machine has no cord slots anywhere but the back, takes graphic cards up to 10" including the NVIDIA GeForce GTX 680, and works with an EPIC 120 CPU if you wish. You've got an included 140mm Air Penetrator fan as well as support for one 3.5-inch and two 2.5-inch drives, and the whole thing lives inside a case that's just 7.4"(W) x 15.6"(H ) x 9.25"(D).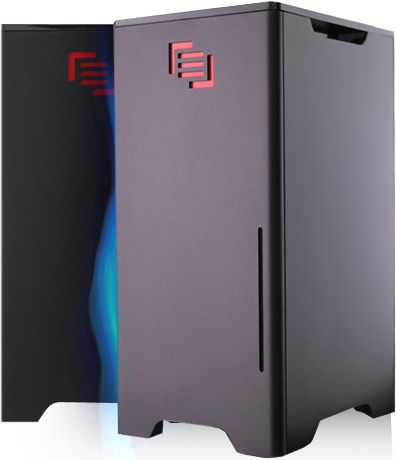 Maingear is also announcing this week that all of their desktops, MAINGEAR SHIFT, F131, Potenza, VYBE and X-Cube along with the Alt and eX-L series notebooks will be offering 3rd Generation Intel Core processors (Ivy Bridge that is) from here on out – grab em! Also note that exterior cases can be customized with a variety of optional features such as automotive quality paint jobs as well as etched artwork and logos.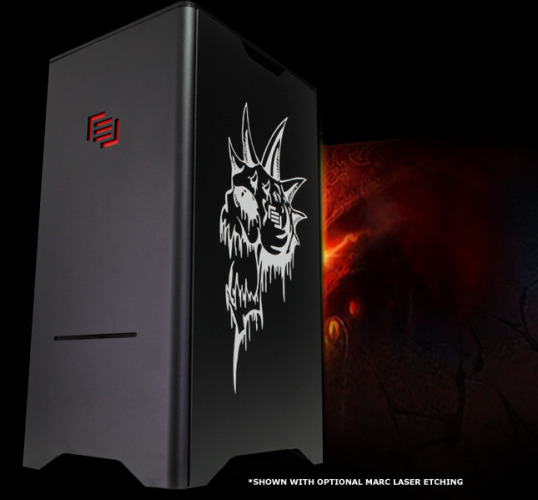 The Maingear Shift starts at $1,552.00 USD, the Maingear F131 starts at $1,049.00 USD, and the Maingear Potenza starts at $899.00 USD. Check them all out now and customize them to outer-space and back at Maingear's online shop – make your dreams come true!