Magnetic zoom & fish-eye lenses for iPhone 3G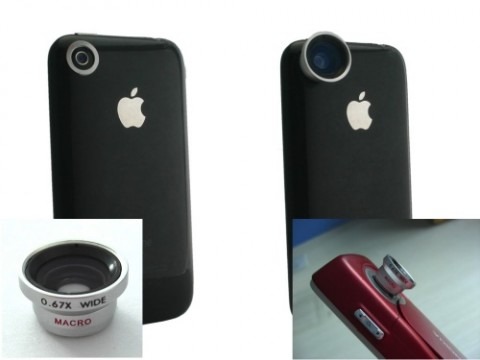 Up until now, adding specialists lenses to your iPhone required a case with the new lens embedded into it.  Problem is, that adds bulk and limits you to a specific case.  Now, USB Fever are offering three magnetic lenses suitable for the iPhone – in wide-angle, telephoto and fish-eye – that simply clip onto a supplied self-adhesive ring. 
Alternatively, any camera or webcam with a small lens can make use of the accessories.  The wide-angle has a .67x zoom with Super Macro, while the 2x telephoto lens does exactly what you'd suggest.  Finally, the fish-eye lens offers a 170-degree fish eye with for elements in four groups and weighs 10.8g.
The two-megapixel camera in the iPhone is never going to rival even a basic point & shoot standalone camera, never mind a DSLR, but given Apple's reluctance to add bells and whistles to the shooter this is perhaps the easiest way to do so yourself.  The three lenses are available now, priced at $16.99 each.
[via Gear Diary]