Magic Leap video may have involved more magic than tech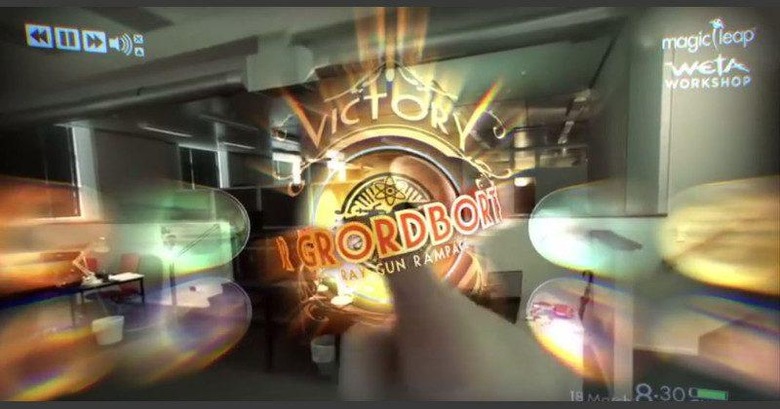 While the HTC Vive, Oculus Rift, PlayStation VR, and even Google Daydream are duking it out in the virtual reality space, the Microsoft HoloLens remains almost uncontested in the augmented reality arena. Well, almost. There's also Magic Leap, which has was already making waves even before the HoloLens landed in the market. But apparently, that was all it was doing, making waves by blowing air. According to The Information's Reed Albergotti, Magic Leap's technology and prototype are actually far, far behind than the company is letting on, at least based on its two most-watched videos.
Back in October last year, Magic Leap posted a video on YouTube teasing the public about its upcoming AR headset technology, showing a "typical" day at the office, checking e-mail and then dodging fire from hostile robots. That video became viral and inspired no small amount of technologists and future employees. But, according to Albergotti, it was more Hollywood magic than Magic Leap magic.
According to sources, the video was quite far removed from reality back then and even today. In fact, the effects and images overlaid on top of the real-world footage was, in fact, really the result of video effects post-processing, done by none other than Weta Workshop of New Zealand. Yes, the Lord of the Rings Weta Workshop. In fact, the studio's logo is displayed prominently in the beginning and end of the clip above.
To be fair, the video didn't explicitly claim it was shot using a real live Magic Leap HMD. It is only in the video description that claims it was a game Magic Leap employees were playing in the office. Sources, however, say that such a game didn't exist and it is only now that the company is working on such an AR experience.
In short, the 2015 video was nothing more than an inspirational, concept video, though Magic Leap never really clarified it as such. In fact, it supposedly used that same video as a recruitment tool, leaving some to feel that Magic Leap has been misleading the public as well as potential employees. Magic Leap did release a video back in April that does make the claim that it was recorded directly using Magic Leap technology. It's less sensational than the first one but could at least be closer to the real thing.
However, that real thing might still be a long time coming. The fiber-optic technology that Magic Leap has been boasting about is apparently nowhere near ready yet, and the company is likewise far from having an actual device that even developers will be able to use. Given all these factors, and the probable fallout from this PR mess, it will really take a magic leap for the company to catch up to the already available HoloLens.
SOURCE: The Information