Magic Leap One shipping dev kits with Apple-esque security demands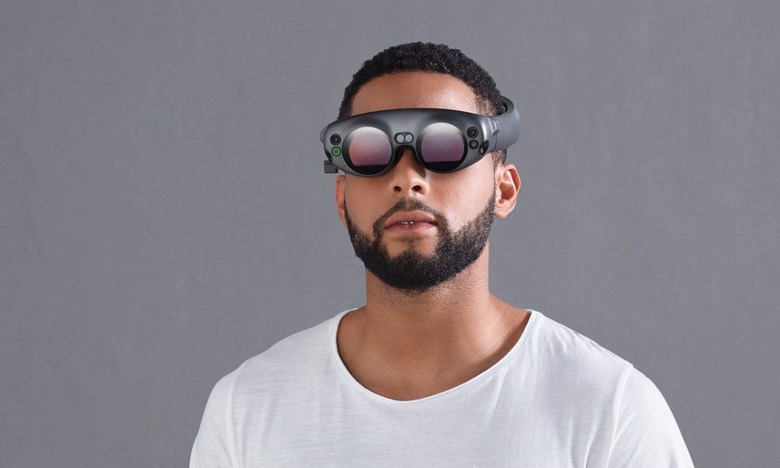 For as revolutionary as the Magic Leap One headset claims to be, we definitely don't know enough about it. Even though Magic Leap has given us a few morsels of information about the headset and what it can do, Magic Leap One is still shrouded behind a veil of mystery. The date when we'll find out more might actually be approaching, as it seems the first headsets are going out to developers.
According to Bloomberg, Magic Leap has started sending out One headsets to a select group of developers. The company plans to ramp up the number of kits it's sending to developers throughout the year, but apparently, those who are lucky enough to receive one with this first wave are finding that Magic Leap has some rather unconventional security demands.
The fact that Magic Leap is a fan of non-disclosure agreements is well known by this point, but the company is actually taking things one step further as these first units go out. Bloomberg's sources say that Magic Leap is requiring developers to keep their headsets locked in a safe when not using them, so it certainly seems that Magic Leap is worried about its secrets leaking out before it's ready to officially share details.
Of course, Magic Leap is right to worry at least somewhat, as it's going up against some giants in the hardware and software space with this headset. Magic Leap One's closest competitor is the Microsoft HoloLens, which has made a name for itself in the world of augmented reality. Magic Leap needs to balance its desire to keep details under wraps with making sure that these dev kits are accessible, though, as at least one developer told Bloomberg that it turned down a headset because the company's security demands were too stringent.
As far as we know, Magic Leap is still targeting a 2018 release for the One. Last week at GDC, it detailed and released the tools developers will use to create apps for the headset, so the wheels are definitely in motion. Hopefully it isn't much longer before Magic Leap begins talking specifications and features, so stay tuned.