Madonna to debut new video on Meerkat, not TIDAL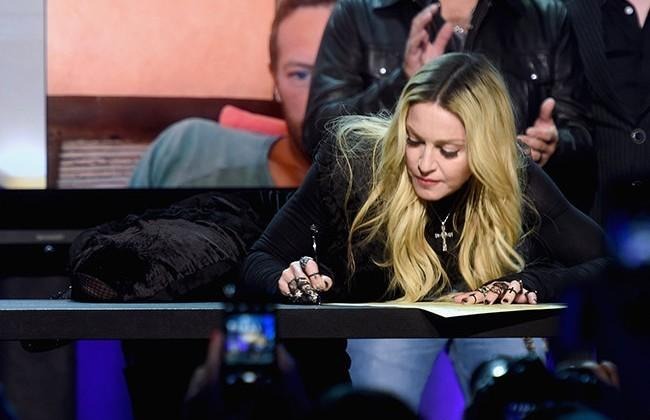 In just under two hours, Madonna will release a new video. That might not be too exciting, but she's releasing it via Meerkat, the livestreaming service that makes its home on Twitter. It's not known why Madonna chose Meerkat over another service (likely an agreement reached ahead of Periscope's arrival onto the scene), but it's not new for Madonna; she previously debuted a video on Snapchat. What is new is her choice to bypass TIDAL, a service she has agreed to provide exclusive content for.
In her defense, Madonna did release a 16-second snippet of the video we'll see today on TIDAL, but it pales in comparison to what others have done to make TIDAL relevant to fans. Beyonce, for instance, released a new song on the platform.
It perhaps highlights that not even 'partners' really buy into TIDAL hype. Madonna, among others, traded exclusives for equity in TIDAL. While her technical obligations may have been met, she seems to be obeying the letter of the law, not the spirit.
It's also curious she chose Meerkat, though as I noted above, it was probably a deal struck during a time Meerkat was ready to roll and Periscope wasn't. Since Periscope's launch, Meerkat has slipped off the attention radar. It still has plenty of users, but the hype is now Periscope's.
If you're interested, check the video out via the source link below. It'll pop up around 10am PST.
Update: So, umm, it didn't go so well. Turns out Meerkat failed miserably, and the video never aired.
Source: Madonna on Meerkat
Via: The Next Web