TIDAL might be all hype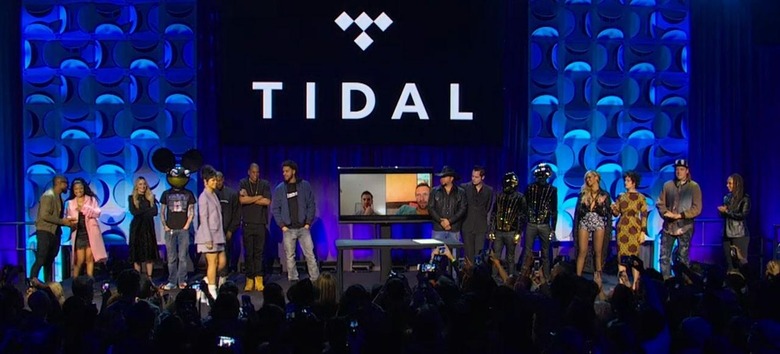 This morning Jay-Z announced that he wasn't the only new co-owner of the streaming music service TIDAL. Alongside him were Beyonce, Kanye West, Jack White, Daft Punk, Jason Aldean, Nicki Minaj, The Arcade Fire (Win and Regine), Madonna, Rihanna, Usher, J. Cole, Deadmau5, and Alicia Keys. Included in the streaming music service's New content today are exclusive playlists from Aldean, Deadmau5, Jay-Z, Beyonce, Coldplay, and more. With Jay-Z's stock purchase and this move right here, TIDAL becomes an "artist majority owned company."
TIDAL is also a video platform. Music videos, and if what Jack White suggests in this video is true, video album covers, are also coming to TIDAL. This is a multimedia experience in Hi-Fi.
It all sounds great.
But what are we listening for? What are we looking at, here?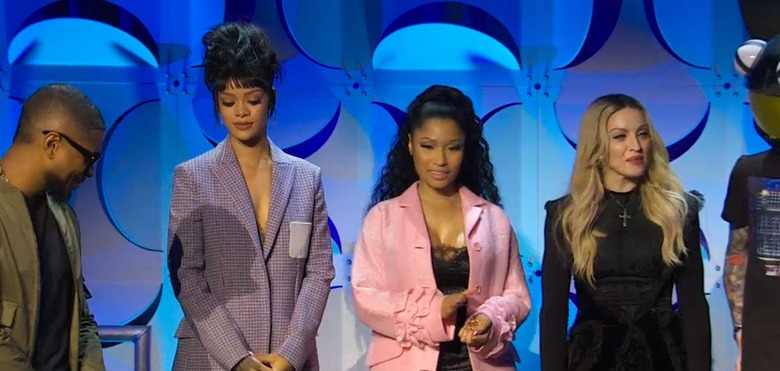 Today it's all about hype.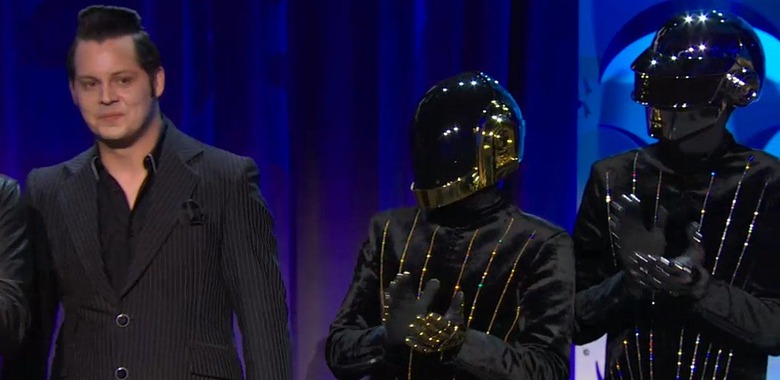 Today TIDAL comes out with big-name artists to show the public that they – in appearance, at least – mean business. Have a peek at this demo video from the crew.
Just listen to that amazing hype up in there! This presentation was made by masters of advertising. This is Apple-level release video stuff right here. There's magic in these bones.
The only thing we're worried about here is the sound quality. This service suggests they can stream lossless sound. Here's what the service claims:
1. More than 25 million music tracks
2. Lossless sound quality (FLAC/ALAC 44.1kHz / 16 bit – 1411 kbps)
3. More than 75,000 music videos
4. Curated Editorial provided by experienced music journalists and industry experts
5. Dedicated apps available for iOS and Android phones and tablets
6. Web player for PC/MAC
Any of these pieces of claim seem like they can't be accomplished on a streaming service to you?
"Available across iOS and Android devices, as well as in web browser and desktop players, TIDAL offers high fidelity, lossless sound quality to enjoy music the way it was intended by your favorite artists."
They suggest that not only will you get this quality, you'll get it streaming. Does this seem possible to you? On any device TIDAL lists?
Here's what TIDAL says it'll deliver:
"Enjoy lossless music streaming on Apple devices from iPhone, iPad and iPod to Mac, as well as on PC and Android systems. Plus integration in high fidelity network players including: Sonos(US, UK and CA), Bluesound, Linn, Auralic, Mirage, Squeezebox, Amarra sQ, McIntosh, Wadia, Electrocompaniet and Meridian."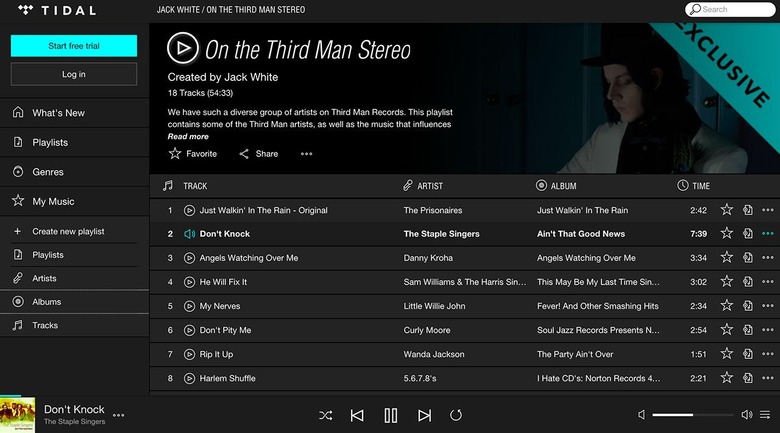 Look closer and you'll find stipulations. Have a peek at TIDAL's "HiFiTest" and you'll see "the test will not give accurate results through the computer's built-in loudspeakers or through headphones of low quality."
You can't just jump in on this one and expect everything to sound better.
And for those of you that listen to music in the car and in the office – the differences between standard streaming quality music – with Spotify, for example – and lossless music will be lost to you.
Stay tuned as we continue to explore the differences – and where the hype machine draws the line.