Madden NLF 25 Super Bowl XLVIII prediction picks Broncos as winner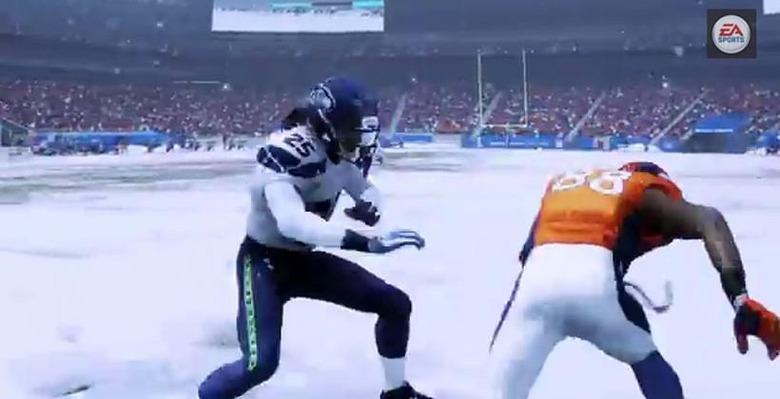 Each year the folks at EA run a prediction using the Madden NFL football game to choose which team will win the Super Bowl that year. While using a video game to predict the outcome of the big game sounds sketchy, it's surprisingly accurate. Last year the Madden NFL prediction chose the Ravens as Super Bowl champions, and that prediction was correct.
EA has now run its prediction scheme again for this year's Super Bowl XLVIII and predicted another winner. The pick by the Madden team this year is the Broncos. In the Madden NFL prediction game the Broncos came out on top against the Seahawks in a tight game.
The final score of that digital Super Bowl was 31-28 Broncos in overtime. EA says that the Madden NFL prediction was correct in eight of the last ten Super Bowls. Interestingly if this prediction proves true, it will make Peyton Manning the first quarterback to lead two different teams to a Super Bowl victory.
EA says that the Madden NFL 25 Super Bowl prediction game is created using the two Super Bowl matchup teams with updated rosters. The big game is this weekend.
SOURCE: EA Sports