Madden NFL 20 Ultimate Superstar edition, Championship Series Twitch live stream today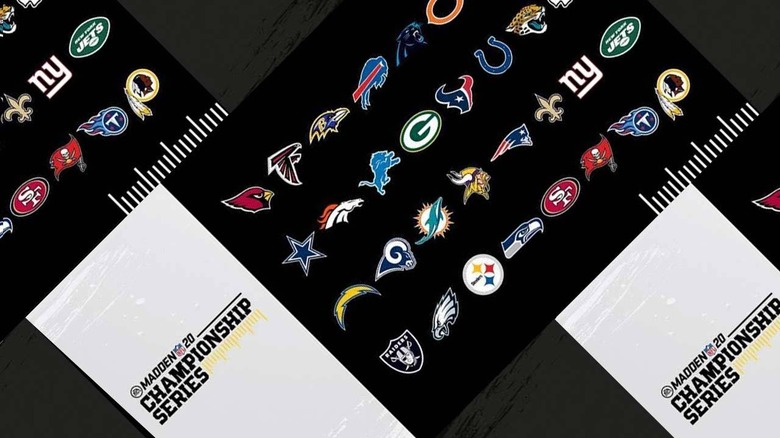 Today the folks at Electronic Arts and NFL Announced the EA SPORTS Madden NFL 20 Championship Series along with a semi-new game. The game goes by the name "Madden NFL 20 Ultimate Superstar edition" and in it you'll find a whole bunch of stuff not available in any previous release of a Madden game. This all kicks off during a livestream video event hosted on the Madden NFL Twitch – which will also be shown right here in this article.
The game
In the Madden NFL 20 Ultimate Superstar edition we'll get a whole bunch more content than was available in any other edition before. This version of the game will include "special edition MCS 20 content!" That means three Madden NFL 19 MCS uniform sets and four Madden NFL 19 Major champions as coaches. Those coaches are: Michael "Skimbo" Skimbo, Pavan "Pavan" Lakhat, Christian "Chritobin" Lomenzo and Drini "Drini" Gjoka.
The official MCS online competition begins on July 30, 2019. That'll also be the date at which both launches occur for the Madden NFL 20 Superstar and Ultimate Superstar editions. These editions will launch at the same time on both Xbox One and PlayStation 4 home video game consoles.
If you want the standard edition of Madden NFL 20, you'll be able to download starting on August 2, 2019. Pay more now or pay less just SLIGHTLY later.
Live Twitch-hosted game stream event
The Madden NFL Twitch community livestream event today will tell of official Madden NFL 20 Championship Series rules and how to register for the Madden NFL 20 Championship Series. This event will begin at 4 pm PT; 7 pm ET today – that's July 26, 2019. We'll also have additional program details to publish at that time.
The tournament
The Madden NFL 20 Classic rolls out August 30 – September 1. That's just a few days before the very first NFL game of the season – September 5, 2019, Packers at Bears at 8:20PM ET, if you'd like to know. You'll find this big esports event held at Esports Stadium Arlington, aka "the largest esports-dedicated facility in North America." This event will be simulcast on the Madden NFL Twitch and YouTube Channels.
There'll also be a Madden NFL 20 Club Championship December 18 – 21, and a Madden NFL 20 Challenge January 30 – February 1. That's also Super Bowl weekend. The MCS season concludes during the Madden NFL 20 Bowl during the NFL Draft, that'll be April 23 – 25.