Mad Catz gets in the farming spirit with tractor controller plans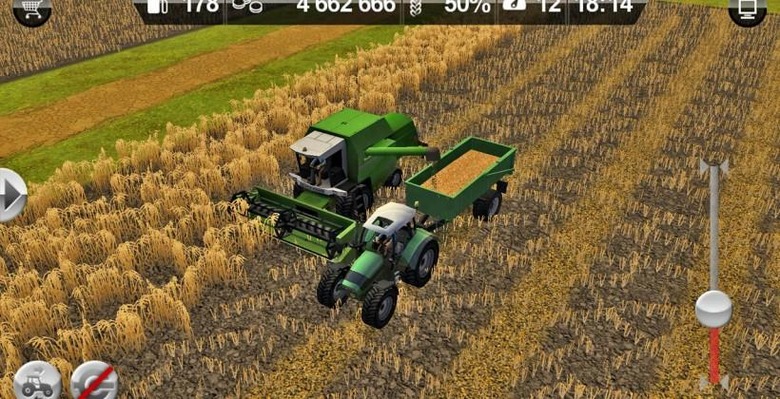 If you've ever been behind the wheel of a big tractor, you know it has a completely different feel than you get with a car's steering wheel and pedal system — it's a bit thinner and feels looser, and the pedals complement it all for a bouncy, somewhat rogue driving sensation. Farming simulators (Farming Simulator 15, etc.) are fun in their own odd sort of way, but the experience isn't quite comparable with being behind the wheel of a tractor, and it seems Mad Catz is addressing that issue.
Mad Catz is working on a tractor controller setup that, at least by the looks of the product illustration, will give gamer's their tractor gaming fix. There's the familiar tractor-styled steering wheel with a large knob and presumably hard plastic frame, as well as a couple pedals and a control stick for a virtual front loader, and some buttons and switches for gameplay purposes.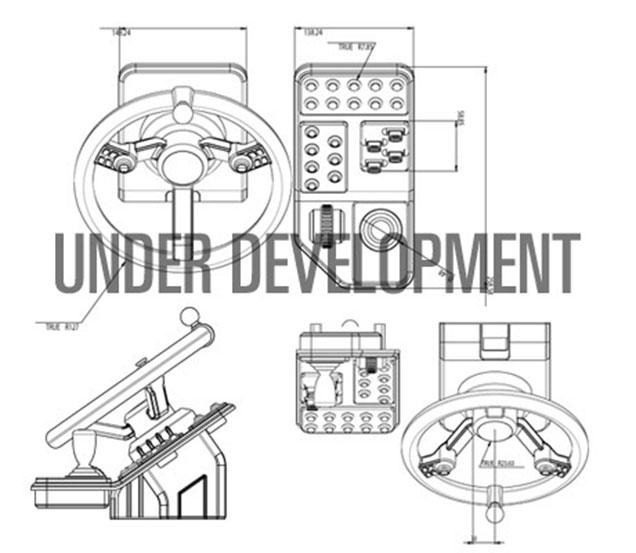 The information comes from Saitek itself, which announced it has partnered up with GIANTS Software to create the device. This is said to be the first custom Farming Simulator hardware. The development process is underway, with Saitek promising regulator updates and saying it'll ask for public opinion at times.
It seems the plan is to release the controller setup before the next holiday season. This follows Mad Catz' recent C.T.R.L.i mobile gamepads for smartphones, which are available in two sizes and support a variety of devices.