Mad Catz F.R.E.Q 7 gaming headset hands-on: connectivity galore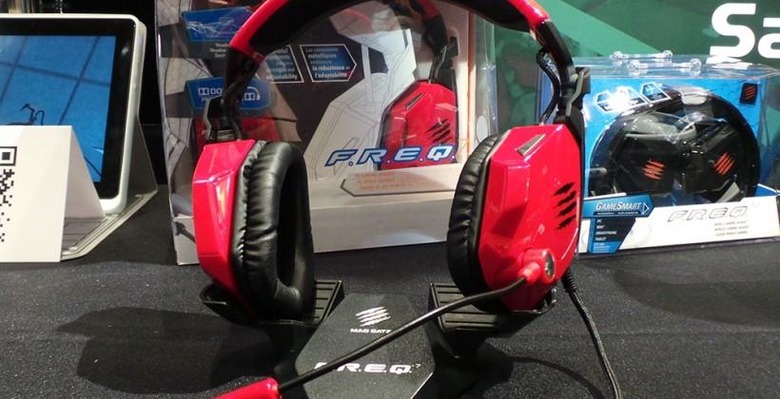 This week we've gotten our first opportunity to have a hands-on experience with the newest in gaming excellence from Mad Catz: the F.R.E.Q 7 gaming headset! These headphones will blast your eardrums into your brain with Dolby Headphone 7.1 surround sound, extra-larger 59mm speakers, and a fabulous 3.5mm audio cable that allows you to convert your experience to any and all tablets, smartphones, desktop devices, and more.
This is the first time these headphones are available for the public to touch, mind you, and they'll be popping up extremely soon across both the USA and Europe. You'll be able to work with your gaming tower, laptops of all kinds, iPhone, iPod touch, Windows Phone 8 devices, Androids of all types, and the iPad as well. This device's connectivity is limited only by your imagination – conversions come on the go – and in the box.
The headset works with not just speakers, but a detachable noise-canceling microphone as well. This microphone can swing right in front of your face from the left earphone or can be left off altogether – whatever you're in the mood for. You've also got a collection of controls for audio right on the phones themselves, including volume, mute (always nice), and several Dolby-specific settings too.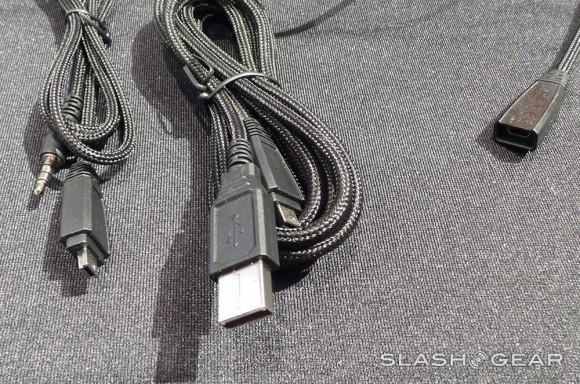 The tip of the microphone will glow red when it's muted – friendly! You'll be able to purchase these audio blasters in red – so beautiful! You'll also be able to purchase them in matte black, gloss white, and gloss black if you're all about it! You'll be able to purchase any and all of these models – the only difference being color – on pre-order now and real order soon for $199.99 USD.