macOS Sierra launch date revealed, Siri front and center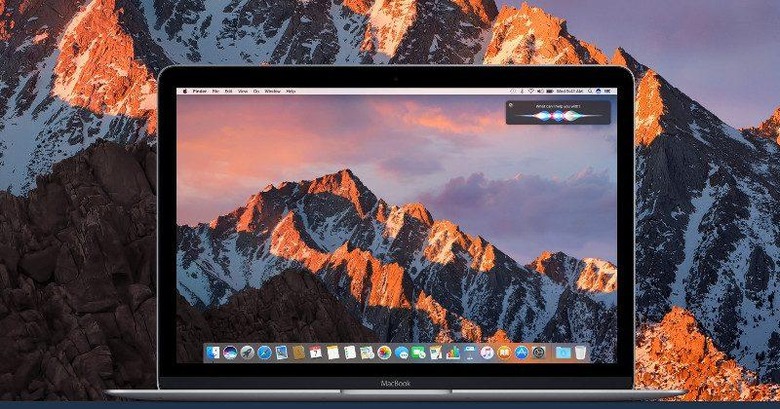 To say that Siri is the star of the upcoming new macOS release is perhaps an understatement. Even Apple's macOS Sierra page dedicates no small amount of space to the feature. Of course, that's not the only new thing in the new OS version and you will soon be able to experience all of those first hand, for free if you already own El Capitan, when you upgrade to Sierra in two weeks' time.
With Siri's long-awaited arrival on macOS, Apple's personal virtual assistant is finally available on all of Apple's devices, be it an iPhone, iPad, Apple Watch, Apple TV, and, now, Macs. But Apple wants to make it painfully clear that Siri on the Mac isn't just Siri on a Mac. In fact, it can do perhaps more than Siri on an iPhone.
Siri's main purpose will, of course, still be searching and querying, but it's what you can do with those results that makes macOS Siri extra special. You can, for example, refine your search results down to the specific documents or files that you want. You can also "pin" your results to the macOS notification center so that you won't have to ask again. And something you'll never be able to do on an iPhone, you can drag and drop images from a Siri to some other Mac app.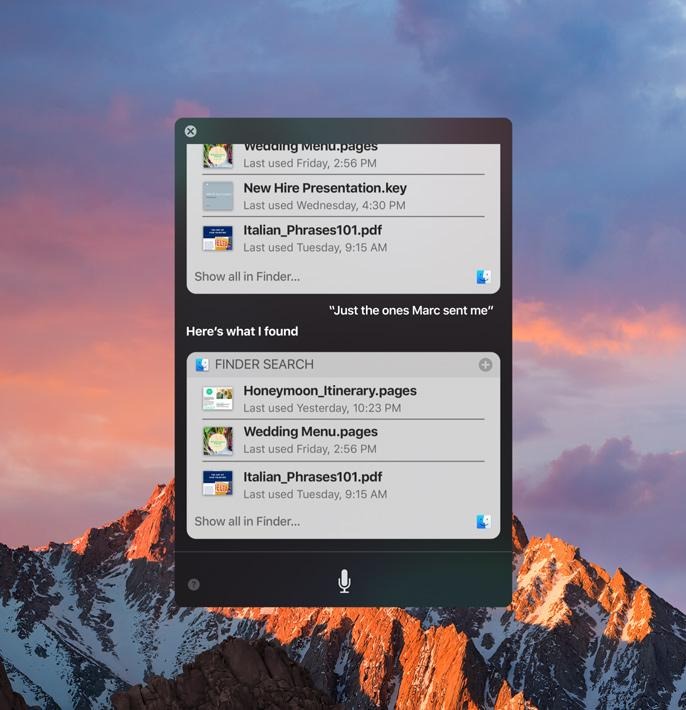 There are, of course, other new features coming with Sierra. You can use your new Apple Watch, or the old one, to log in and unlock your Mac securely and quickly, or use the Universal Clipboard feature to copy and paste between iOS and macOS. Individual apps have also been given new features, like Apple Pay support on Safari and emojis in Messaegs. Plus, there's also the new iWorks real-time collaboration just announced in Apple's press event.
All of these will start rolling out on the 20th of September, though their actual arrival may depend on your region. As before, the upgrade is offered for free for those who already own a previous version of macOS.
SOURCE: Apple