MacBook Pro Retina reboot tipped with slimmer design and 1080p camera

It's probably a good bet that we'll see MacBook refreshes at WWDC this year, including an update to Intel Haswell chips in all of the machines. However, it's rumored that we'll also see a slimmer MacBook Pro Retina model, as well as a better FaceTime camera, possibly boosting it up to full 1080p.
KGI analyst Ming-Chi Kuo predicted to investors that the MacBook Pro Retina line would get minor changes, as would the MacBook Air (as we've heard before). Specifically, Kuo notes that the 13-inch Retina-equipped MacBook Pro would receive a slimmer design that's even thinner than it currently is, in an effort to make its laptops as portable as ever.
Furthermore, the whole MacBook Pro lineup is expected to get upgrades to the FaceTime camera on the front, going from 720p to full 1080p HD, allowing users to take selfies at even higher resolutions than before. This most likely means we'll see an entirely new sensor being used for the FaceTime cameras that will also hopefully allow for better-quality image.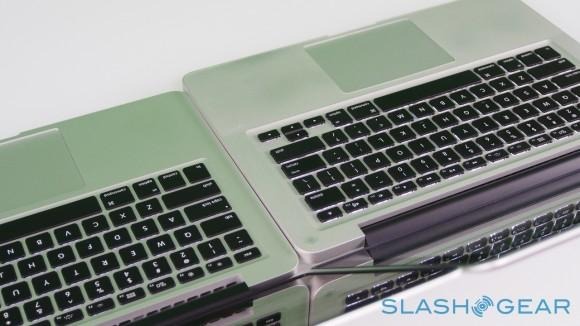 Intel also recently launched its new 4th-generation Core processors this past week, codenamed Haswell. These chips offer faster performance with less energy consumption, so we should be seeing laptops with longer battery life emerge, and the timing for Apple seems right, as WWDC would be the perfect time to introduce Haswell-equipped MacBooks.
WWDC starts on Monday with the opening keynote, and we'll be there live to bring you the news as it happens. We already expecting iOS 7 and OS X 10.9 to make an appearance, with a simplified user interface this time around, but we'll ultimately have to wait and see what Apple has up their sleeves come Monday. Stay tuned!
VIA: AppleInsider