MacBook Pro gets its ports back (VIA Satechi)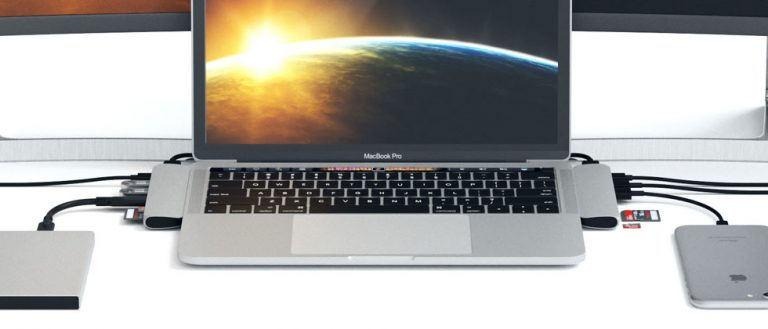 A new USB-C "Type-C Pro Hub" from Satechi has suddenly made the MacBook Pro seem like a professional again. Plugging in to the left or right side of the MacBook Pro 13-inch and 15-inch models, this hub adds multiple connections to the notebooks. Satechi's hub is delivered in Silver or Space Gray to match the Silver and Space Gray colors of the MacBook Pro as delivered by Apple. Metal for metal, multiple ports added to the relatively port-hungry notebook.
The Satechi Type-C Pro Hub plugs into both USB-C ports on the left of the MacBook Pro 13-inch model or both sides of the MacBook Pro 15-inch model. As Satechi suggests, this hub "acts as a missing puzzle piece" and adds ports that've been on MacBook Pro notebooks in previous generations. This includes a Thunderbolt 3 Port, 4K HDMI port, a standard USB-C port, two USB 3.0 ports, and an SD/Micro-SD card reader.
Without the hub, users have two USB-C ports on the side of their MacBook Pro with Thunderbolt 3 capabilities. With the hub, they have one of these ports as well as a USB-C port without Thunderbolt capabilities. As such, the trading of the use of one Thunderbolt-capable port for a standard USB-C port gives the user 2X USB 3.0 ports, a memory card reader, and a 4K HDMI port.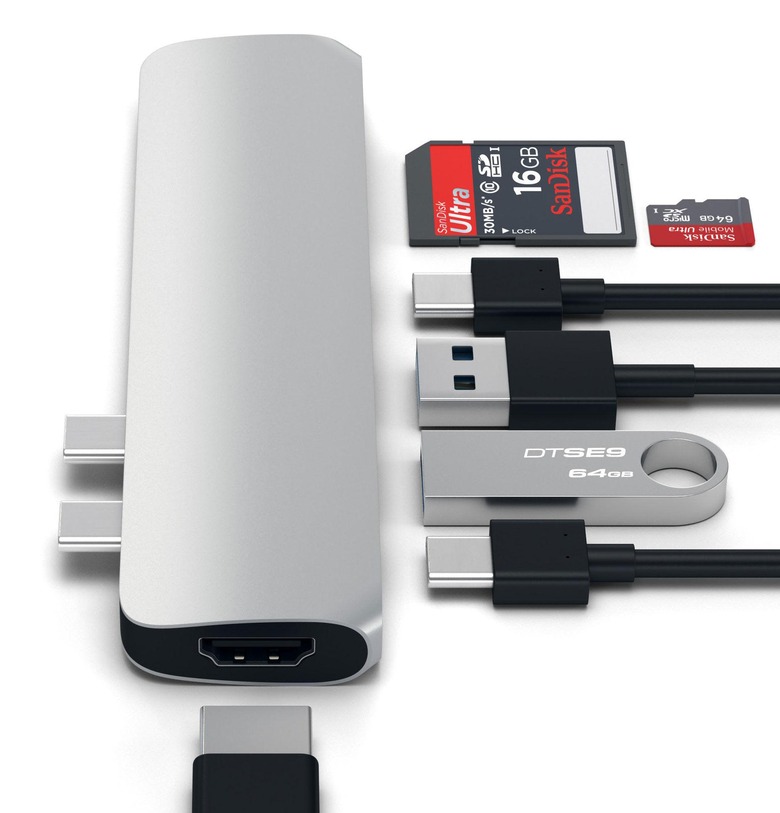 Seems like a pretty good trade – supposing the extra tiny bit of bulk is acceptable to you. We'll be reviewing this hub on SlashGear very soon with a standard 13-inch MacBook Pro. From there we shall have judgement, to be sure.
The Type-C Pro Hub from Satechi is available starting this week from Satechi or Amazon online. The hub is available for around $100 in both Silver and Space Gray. Satechi made a very similar hub back in 2015 called the USB Type-C hub for the first MacBook with USB-C ports – now it's time to go Pro.