Apple has added an eight-core MacBook Pro to its range, the first time the company has offered such potent processors in its notebooks. The new MacBook Pro taps Intel's 8th and 9th Generation chips, for up to double the performance compared to an old, quad-core machine.
That could also mean up to 75-percent faster application of complex edits and filters in Photoshop, the company suggests. If you've got a 6-core MacBook Pro, meanwhile, Apple says you could expect 40-percent more performance from these new models.
The new chips are offered in the 15-inch MacBook Pro, and will support Turbo Boost speeds of up to 5.0 GHz. The 13-inch MacBook Pro, meanwhile, also gets an upgrade. It can be had with speedier quad-core processors, that offer Turbo Boost of up to 4.7 GHz.
Apple's other specifications aren't really changing, however. That means the usual Retina display – with 500 nits of brightness, True Tone automatic color tone adjustment based on the surrounding lighting conditions, and P3 wide color gamut support – and the Force Touch trackpad. SSD storage is still standard, as are Thunderbolt 3 ports alone for connectivity.
15-inch MacBook Pro 2019 refresh
The entry-level 15-inch MacBook Pro will now have a 2.6 GHz Core i7 processor with 6-cores. It will support Turbo Boost of up to 4.5 GHz. Pricing will start at $2,399.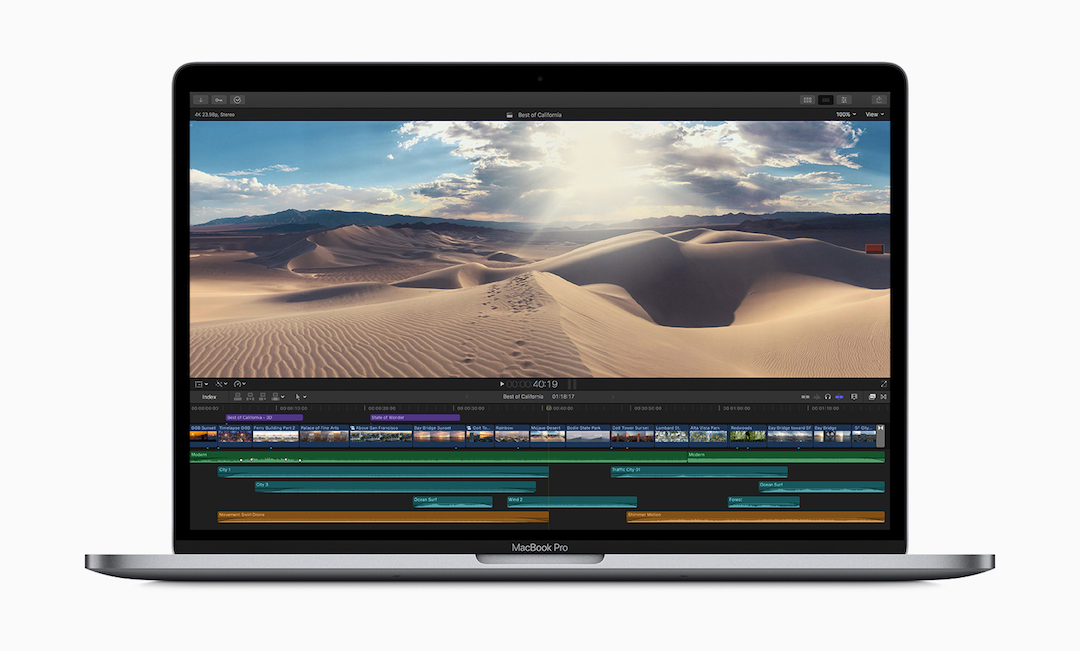 Then there'll be a 2.3 GHz Core i9, with eight cores. That will support up to 4.8 GHz Turbo Boost.
Finally, there'll be a maxed-out version of the notebook. That will have a 2.4 GHz Core i9 with eight cores, and a Turbo Boost top speed of 5.0 GHz.
13-inch MacBook Pro 2019 refresh
Apple's entry-level 13-inch MacBook Pro will start out with a 2.4 GHz 8th Generation Core i5 quad-core processor. That has Turbo Boost up to 4.1 GHz. It will start at $1,799.
As an upgrade, there'll be a new configuration of the notebook with a Core i7 quad-core. That will support up to 4.7 GHz Turbo Boost speeds. It's worth noting that the new CPUs will only be showing up in the MacBook Pro with Touch Bar. The non-Touch Bar version will stick with the existing dual-core chips it first offered back in 2017.
Yet another keyboard update
Apple also plans to tweak the keyboards on the new 13- and 15-inch MacBook Pro models. Now in their fourth iteration, the so-called Butterfly keys are getting another update to try to avoid the missed or repeated presses that some owners have struggled with. The change includes new materials in the keys, which Apple believes will be more reliable.