Apple releases software fix for MacBook Pro thermal woes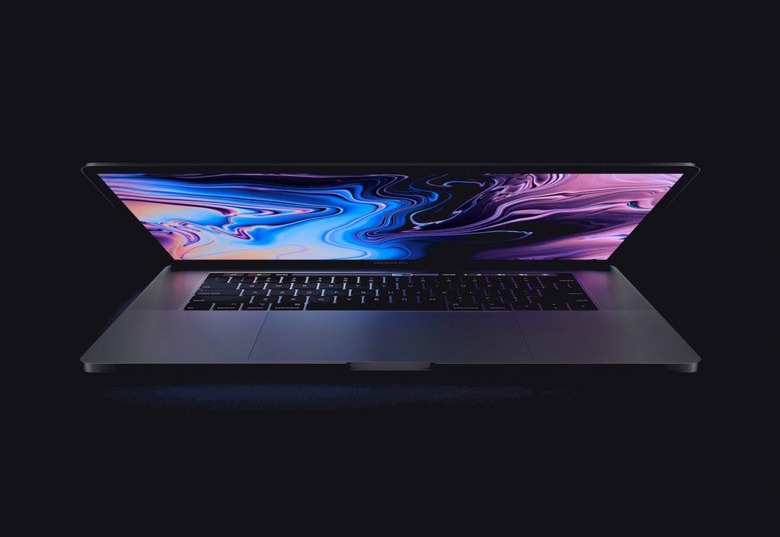 Apple has admitted it made a mistake with the new MacBook Pro, and will push out an update today that addresses the controversial thermal throttling of its latest laptops. The new Core i7 and Core i9 MacBook Pro 15-inch options arrived to a warm reception when Apple announced them earlier this month, but that warmth turned out to be the excessive heat from the new processors.
As early reviewers discovered, in fact, what should've been incredibly potent notebooks on paper were less impressive in practice. Although Apple is quoting Intel's Turbo Boost numbers of up to 4.8 GHz for the Core i9 MacBook Pro 15 with the optional 6-core processor, users found the heat management simply couldn't keep up. That led to unexpected throttling.
Indeed, some Core i9 testers reported that, under heavy workflows, the laptop was in fact slower than a Core i7 machine. That's because the chip automatically downgraded its performance to avoid heat damage. Now, Apple has conceded that there's a problem, but says it's an easy fix.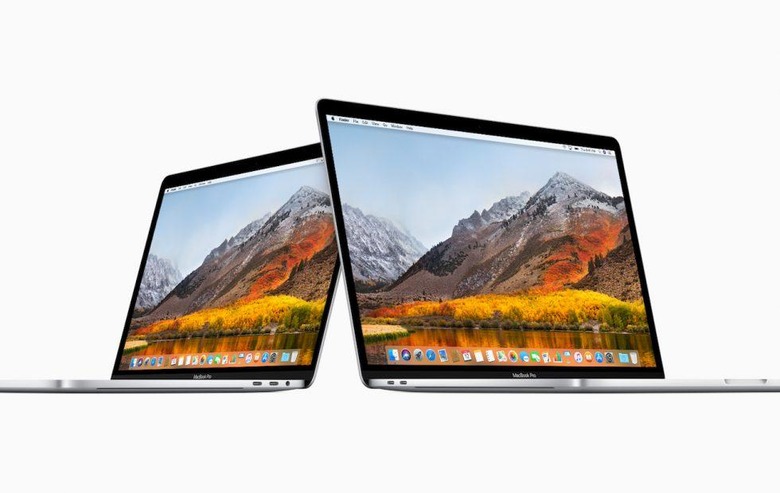 The issue, the Cupertino firm says, is that it left out a "digital key" in the new MacBook Pro's firmware. That affects the thermal management, and "could drive clock speeds down" when the notebook is tasked with system-intensive apps. A new software release, macOS High Sierra 10.13.6 Supplemental Update, is being pushed out today to address it.
"Following extensive performance testing under numerous workloads, we've identified that there is a missing digital key in the firmware that impacts the thermal management system and could drive clock speeds down under heavy thermal loads on the new MacBook Pro. A bug fix is included in today's macOS High Sierra 10.13.6 Supplemental Update and is recommended. We apologize to any customer who has experienced less than optimal performance on their new systems. Customers can expect the new 15-inch MacBook Pro to be up to 70% faster, and the 13-inch MacBook Pro with Touch Bar to be up to 2X faster, as shown in the performance results on our website" Apple
Although it's been the Core i9 version of the new MacBook Pro that has prompted the most headlines about thermal throttling, Apple says that this fix addresses all of the 2018 models. That includes both the 13-inch and the 15-inch versions.
If the issue can be dealt with by a software update, it'll come as a relief to many. Among the potential explanations put forward for why the new MacBook Pro might be encountering thermal headaches was that Intel simply didn't fulfill on its processor promises. If Apple designed the notebook's chassis – and its cooling system – with lower-heat chips in mind, but which have yet to be launched, that might explain why temperature has become such an issue.
We'll have to wait and see how the new benchmarks hold up to know for sure whether the updated software does the trick.