MacBook Pro 2018: New CPUs, True Tone, quieter keyboard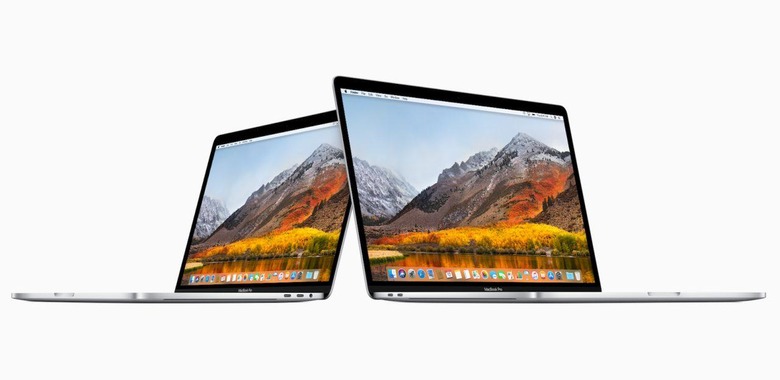 Apple has updated the MacBook Pro, adding new processors, support for more memory, a True Tone display, and making some changes to the controversial keyboard. The company says that altogether it's enough for a huge increase in performance: up to 70-percent faster, in fact, on the updated 15-inch MacBook Pro.
The 13-inch version, meanwhile, is up to two times faster than it was before. Outdated processors had been one of the most significant complaints about the MacBook Pro range, with several rumors throughout the past year that the Cupertino firm had been waiting for Intel's newest silicon to be ready.
In the case of the 13-inch MacBook Pro, there's now up to 8th generation Intel quad-core Core i5 and Core i7 processors to be had, and up to 16 GB of memory. The 13-incher can also be equipped with up to 2 TB of SSD storage. Graphics are courtesy of Intel Iris Plus 655, with 128 MB of eDRAM.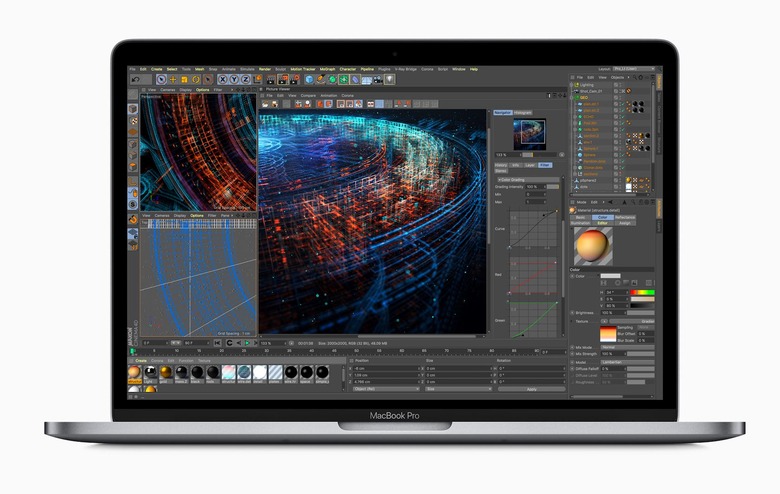 The 15-inch MacBook Pro, meanwhile, can be even more potent. It can be outfitted with up to 8th generation 6-core Intel Core i7 and Core i9 processors, and up to 32 GB of memory. It now supports up to 4 TB of SSD storage. All configurations get Radeon Pro discrete graphics with 4 GB of video memory.
As for the display, that also gets an upgrade. Both 13- and 15-inch machines have been updated with True Tone, the color-matching technology that Apple first introduced on the iPad and iPhone. It's included on both the actual display and the Touch Bar, too. Apple says the panel offers 500 nits of brightness and P3 wide color gamut support.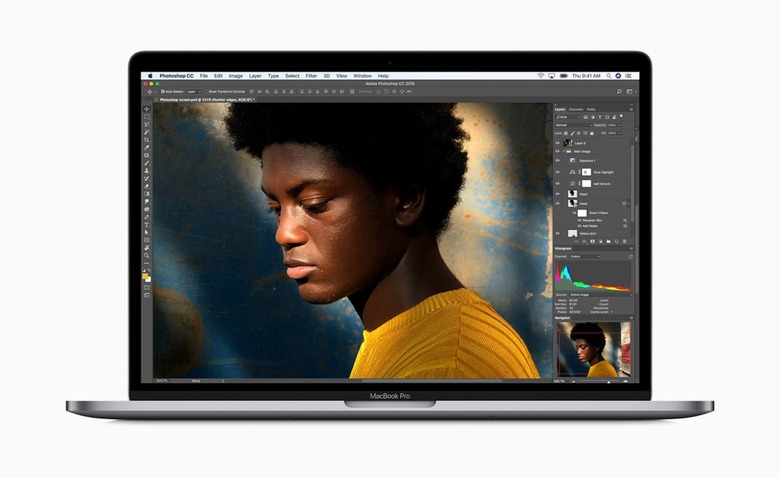 Inside, meanwhile, is the Apple T2 chip, which made its debut on the iMac Pro. That's used for secure boot and on-the-fly encrypted storage, for better data security. It also means that the MacBook Pro can support "Hey Siri" voice activation, rather than having to hit a shortcut key to summon the assistant.
Then there's the keyboard. Apples ays that its "improved third-generation keyboard" supports "quieter typing" this time, presumably softening the keystroke of the company's homegrown butterfly key mechanism. What there's no mention of is any change with a mind to the butterfly key failure issue, which Apple recently acknowledged was affecting some MacBook Pro owners. As such, we'll just have to wait and see how this new model holds up.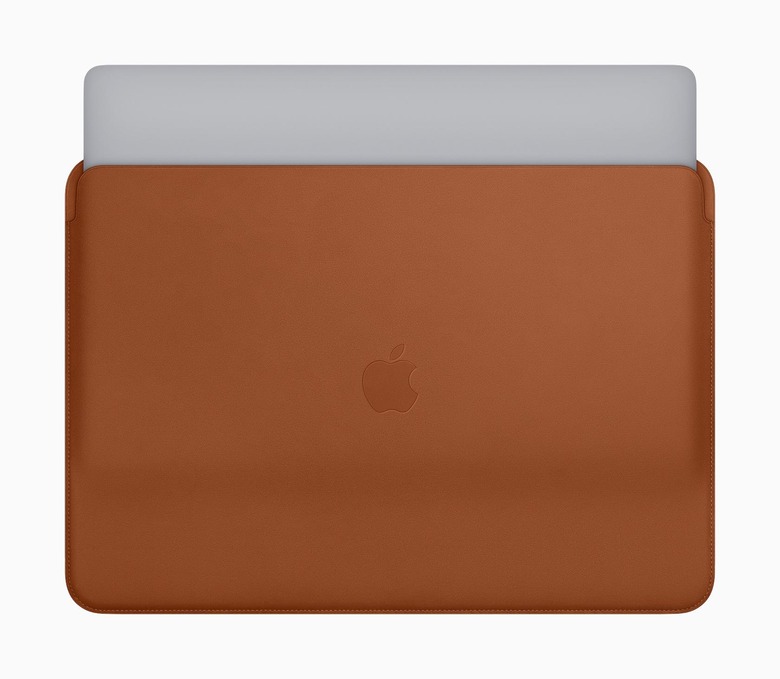 Otherwise, it's MacBook Pro as we have known it. Thunderbolt 3 via USB-C, support for up to two 5K displays or up to four external GPUs, and a sleek aluminum unibody design. Apple has some new MacBook Pro leather sleeves to go with the notebook, too, in Saddle Brown, Midnight Blue, and Black.
Unfortunately, those looking at the entry-level MacBook Pro – the 13-inch with the physical function key row rather than the Touch Bar – don't get any changes. The new MacBook Pro with Touch Bar models are available to order today, and will show up in stores later in the week. The 13-inch starts at $1,799, while the 15-inch starts from $2,399.