Apple admits MacBook Pro keyboard issue with repair program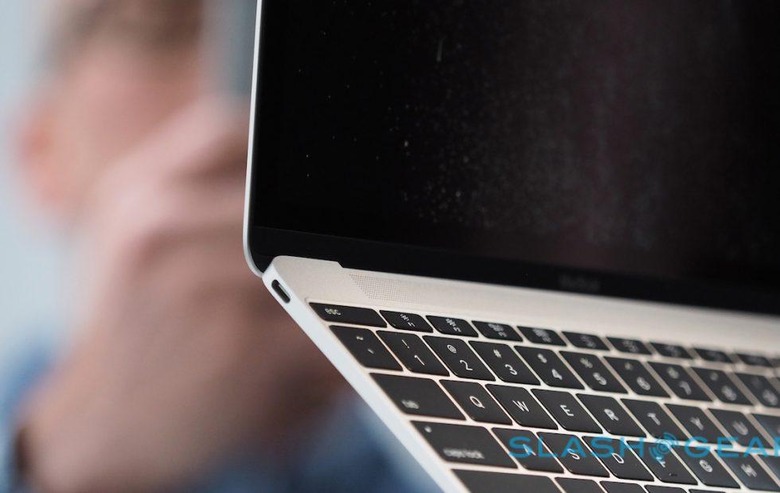 MacBook Pro and MacBook owners with sticky or unresponsive butterfly keys will get free repairs, Apple has quietly confirmed today. The new Keyboard Service Program for MacBook and MacBook Pro is Apple's first real acknowledgement that some of the low-profile keyboards on its latest notebooks haven't been quite as successful as initially promised.
Apple's goal with the so-called butterfly keyboard was straightforward: reduce the depth of the keyboard assembly so that it could make a thinner notebook, but still keep the tactile feel of a regular 'board. The result is a new switch mechanism. The first generation butterfly keys launched on the 12-inch MacBook Retina back in 2015, and then Apple announced a second-generation design in the new MacBook Pro.
However, not everybody has been impressed. While opinion was split over whether the keys gave as pleasing a stroke-feel as Apple suggested, more worrying were the growing number of people claiming their keyboards had exhibited faults. Those issues included keys only responding some of the time, sticking completely, or repeating a character even though only pressed once.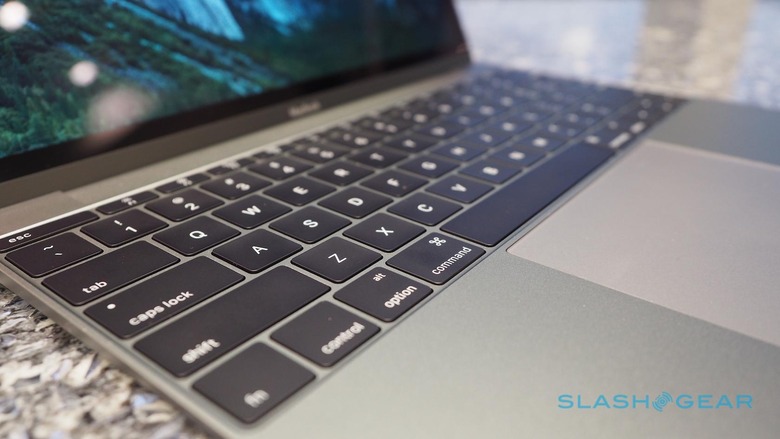 It's led to a call from many for a redesign of the keyboards, along with several class-action suits variously demanding Apple replace the whole notebooks with something more reliable. Lending to the frustration has been the cost and process involved in getting an official repair. Unlike Apple's previous keyboard switches, which could be detached and replaced by users themselves should crumbs or other detritus get lodged underneath, the butterfly mechanism isn't designed for individual removal.
Indeed, even a single faulty key can demand the whole keyboard be replaced. That has to take place at an Apple Store or authorized service provider, too, which means owners have been left without their computer for periods of time.
Now Apple is launching the Keyboard Service Program. "Apple has determined that a small percentage of the keyboards in certain MacBook and MacBook Pro models may exhibit one or more of the following behaviors," the company says, "Letters or characters repeat unexpectedly; Letters or characters do not appear; Key(s) feel "sticky" or do not respond in a consistent manner."
Nine models are covered by the program:
MacBook (Retina, 12-­inch, Early 2015)

MacBook (Retina, 12­-inch, Early 2016)

MacBook (Retina, 12-­inch, 2017)

MacBook Pro (13­-inch, 2016, Two Thunderbolt 3 Ports)

MacBook Pro (13-­inch, 2017, Two Thunderbolt 3 Ports)

MacBook Pro (13-­inch, 2016, Four Thunderbolt 3 Ports)

MacBook Pro (13-­inch, 2017, Four Thunderbolt 3 Ports)

MacBook Pro (15-­inch, 2016)

MacBook Pro (15-­inch, 2017)
"The type of service will be determined after the keyboard is examined and may involve the replacement of one or more keys or the whole keyboard," Apple says. "The service turn-around time may vary depending upon the type of service and availability of replacement parts."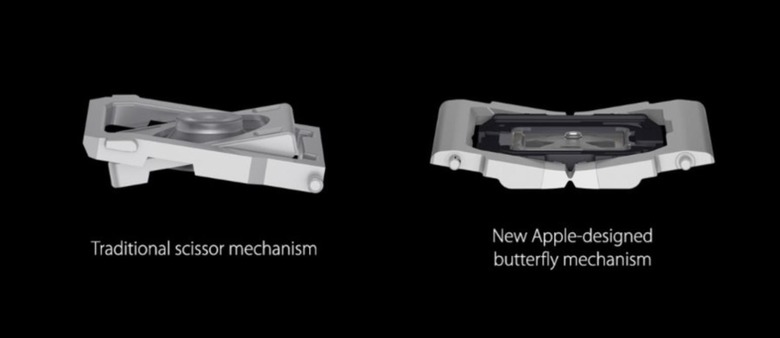 The repair does not impact or extend the notebook's warranty, Apple points out, and the program will cover eligible notebooks for four years after the first retail sale of the unit. If there's existing damage which impacts Apple's ability to repair the keyboard, that will have to be fixed first; it may involve a fee to do so. Those who have already paid for a keyboard repair may be able to get a refund from Apple.
It's unclear whether Apple is changing the butterfly mechanism in parallel with this new repair program. Reports have suggested that the company is readying a new, 13-inch MacBook with Retina display, that will effectively replace the MacBook Air. That, along with a processor refresh for the MacBook Pro, is expected later in 2018.