MacBook Pro 2016 teardown shows fragile Touch Bar, low repairability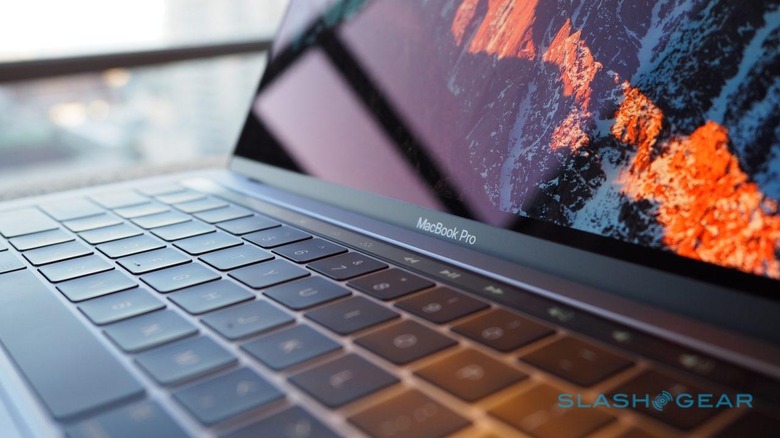 Just a couple of weeks after we got an up close and personal look at the 13-inch entry level MacBook Pro, the folks at iFixit are back with their teardown of the 13-inch MacBook Pro with Touch Bar. The teardown confirms a lot of things about the internals of the new MacBook Pro, and not all of them are good for those who'd like to handle repairs themselves.
In fact, the MacBook Pro with Touch Bar earns a repairability score of just 1/10 from iFixit, which isn't exactly a surprise but nonetheless disappointing. Apple's MacBooks have always been difficult to repair, and for proof of that, you need look no further than iFixit's teardown of the entry-level MacBook Pro. That notebook earned a repairability score of 2/10, a score which lined up with expectations.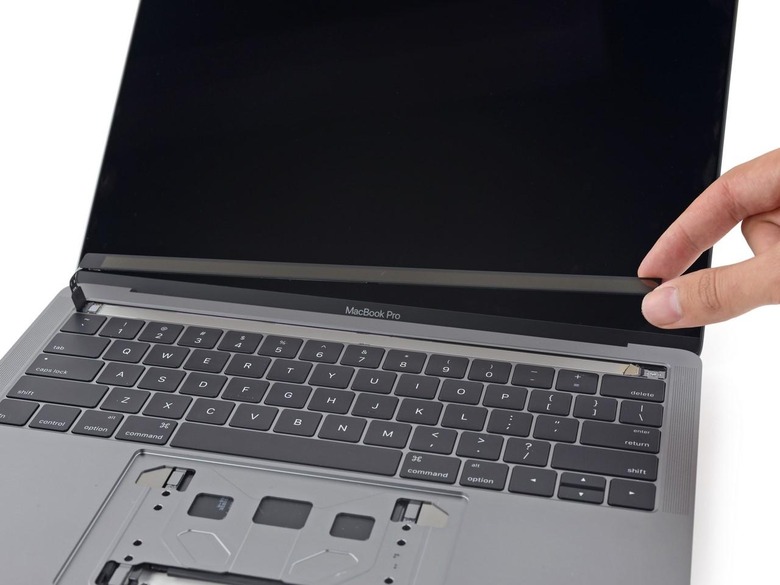 While the trackpad is easily removable and seems to be the same one used in other models, that's about the only thing this MacBook has going for it in terms of DIY repair. iFixit's teardown shows that the CPU, RAM, and flash memory are all soldered the logic board itself, and that the battery is glued to the MacBook's case. These, of course, complicate repairs, to the point where it would be a fruitless endeavor for most people to even try.
READ MORE: MacBook Pro with Touch Bar Review (late-2016)On top of that, it would appear that the Touch Bar is difficult to swap out. This is due, in part, to the Touch Bar's fragility – iFixit says that it broke the Touch Bar trying to remove it. The situation with the Touch ID sensor isn't much more hopeful, with iFixit pointing out that it's paired with a T1 chip on the logic board. The Touch ID sensor also doubles as a power button in this case, meaning repairs could be quite a bit more expensive than they were in the past.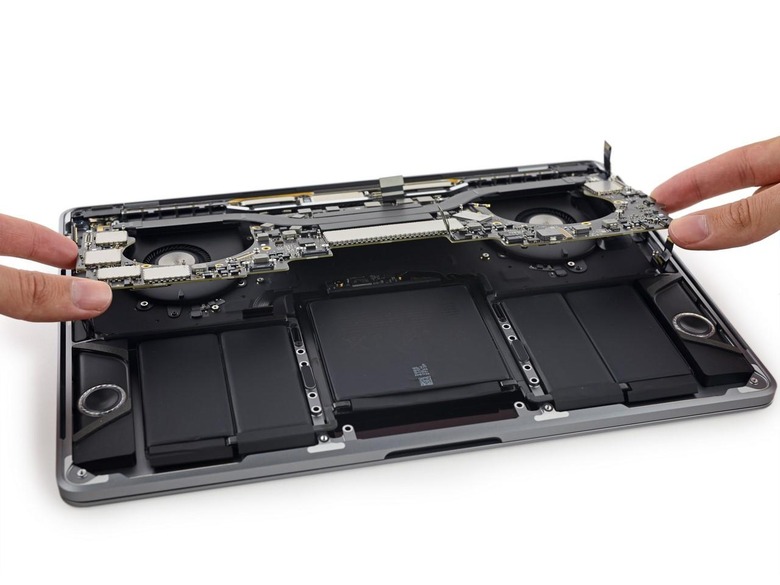 However, it isn't all bad news. In addition to the easy-to-remove trackpad, iFixit also expects swapping out the headphone jack to be a relatively easy process. It also points to the fact that the MacBook Pro uses separate USB-C boards, and says that's encouraging to see, despite the fact that you'll have to remove the logic board to get to them.
iFixit also says that this is an entirely different notebook than its entry-level counterpart, which will be good news for those who were worried that internals would be similar. The battery is actually smaller in the Touch Bar version, though, which seems a little backward considering the higher price tag.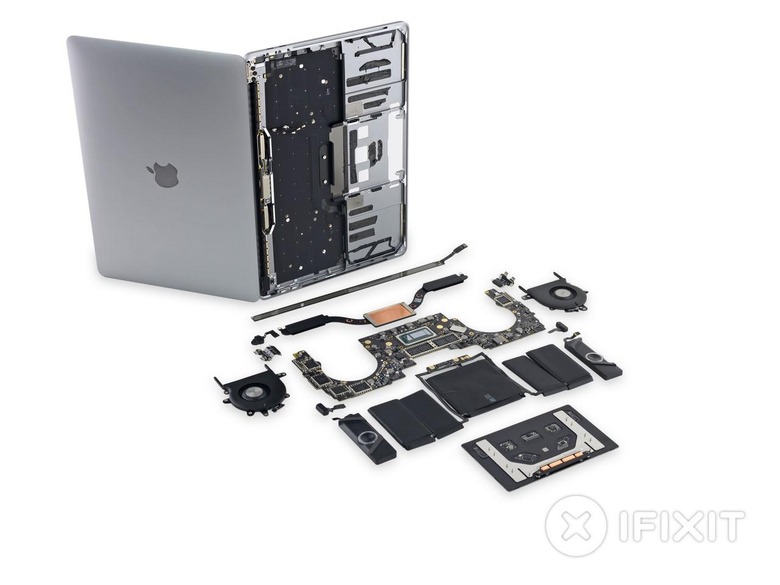 At the end of it all, it may be best to plan on a trip to the Apple Store should anything go wrong with this MacBook Pro. Those hoping for a MacBook that allowed for easier repairs will, unfortunately, be disappointed here. To read iFixit's full teardown, have a look at the source link below.
SOURCE: iFixit