MacBook Mini mod gives netbook mistaken identity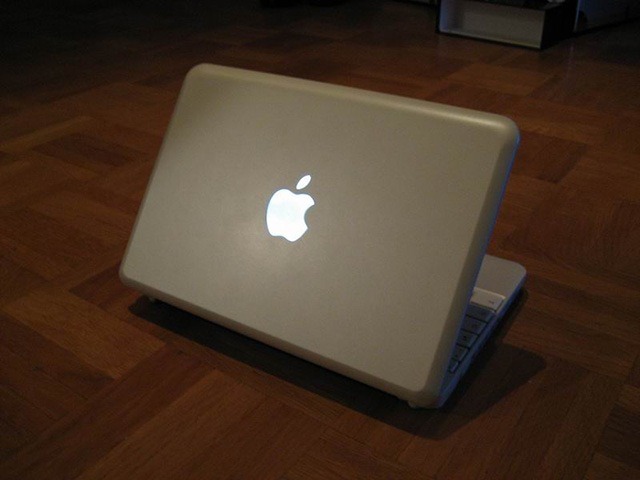 The glowing logo, the sleek curves – could it be anything other than a new Apple notebook?  Well yes, actually, it could: the steady-handsmanship of a German modder called Florian Gotz, it's really a Medion Akoya Mini E1210 (a rebadged MSI Wind ) with an Apple logo cut out with a Dremel.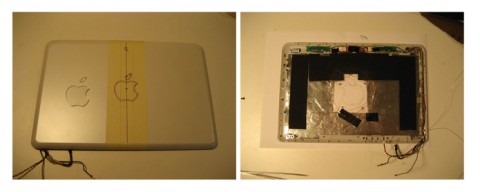 Obviously after cutting a hole in the lid of his netbook, he also had to cut out an identical Apple logo from frosted perspex to slot into it.  Then, inside, there's some nifty modding with aluminum foil and six white LEDs to properly illuminate things.
Perhaps the neatest part is the advert Florian created to go along with the MacBook Mini.  Taking its cues from the MacBook Air ad, it shows the tiny netbook hack fitting in a much smaller envelope.
[via Wired]