MacBook Air with NVIDIA GeForce 9400M & Display Port now shipping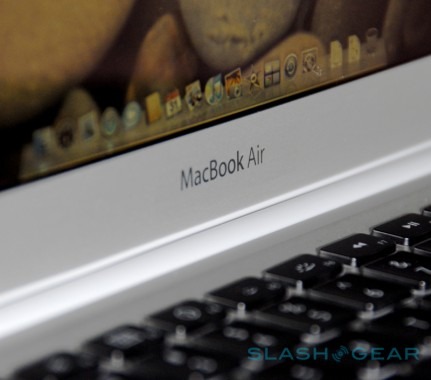 Apple have apparently begun shipping the latest version of the MacBook Air, which was announced at the company's October 14th event.  The ultraportable replaces the existing Air's graphics hardware with the new NVIDIA GeForce 9400M, together with switching the mini DVI port for a new Mini Display Port in line with the latest MacBook and MacBook Pro.
A slight processor speed increase rounds out the major changes to the Air, although it's possible that certain tasks and activities – such as watching h.264 encoded video – will be markedly improved from offloading processing onto the GeForce's GPU.  Both 1.6GHz and 1.86GHz Intel Core 2 Duo processors are now available.
The MacBook Air starts at $1,799 for a 1.6GHz model with 120GB hard-drive and 2GB of RAM.  An SSD version, with a 128GB solid-state drive and 1.86GHz processor, is priced at $2,499.
[via MacRumors]