MacBook Air Ultraportable Info Leaked By Apple Supplier

With hours to go until the Macworld Keynote, the rumors surrounding Apple's "There's something in the air" slogan continue to simmer. A third-party Apple vendor has told Wired magazine that the expected ultraportable – believed to be named the MacBook Air – is "unbelievably thin" and constructed from aluminium and glass following the company's latest design ethos. Shaped like a teardrop in profile – thicker at the hinge and tapering to the forward edge of the keyboard – according to their source the Air has both a physical keyboard and MultiTouch screen.
Concept images via Wired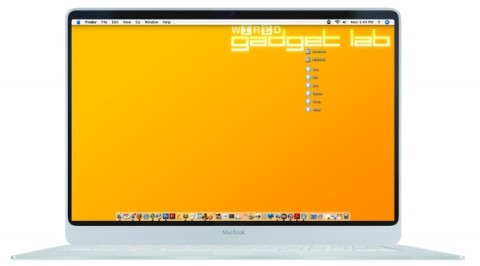 Despite having apparently seen the MacBook Air 'in the wild', the source couldn't add further to the rumors that Apple have done away with most of the physical connectivity of the notebook, relying instead on WiFi and possibly a cellular broadband service such as WiMAX for its internet connection and link to other Macs and peripherals.
Remember, SlashGear will be at the Keynote bringing you a livecast of everything Steve Jobs announces – join us here at 9am PST!