SlashGear Live Coverage Of Macworld 2008 Keynote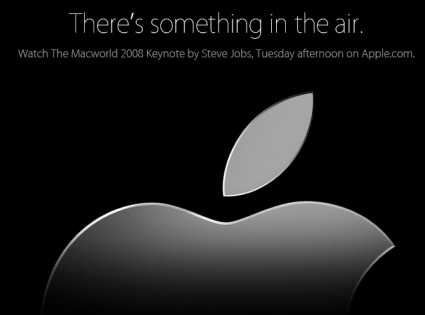 Tomorrow is the day we will all find out what is really hidden behind those curtains at Macworld 08. "There's something in the air" teaser has been giving the media many questions mark and resulted in so many predictions.
SlashGear's team (Vincent and James) will be covering the keynote LIVE from Moscone West in San Francisco. The keynote will start at 9:00 AM PST time. If you would like to know what time the keynote starts in your city or time zone, click here.
Keynote livecast starts on Tuesday, January 15, 2008 at 9:00 AM at http://live.slashgear.com
Note: You do not need to refresh your browser. The page will updates itself every 60 seconds. Livecast entries is shown with descending order (newest first).