MacBook Air set to decimate Ultrabook market says J.P. Morgan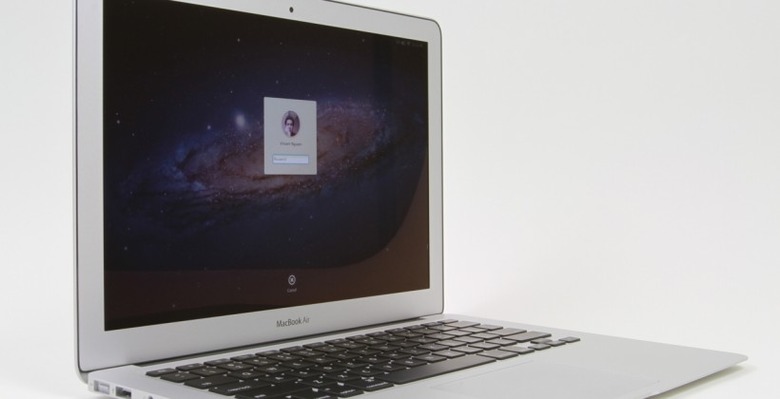 In an investor's note released this week by J.P. Morgan, they made it clear that they believe the Ultrabook market will continue to be dominated by Apple's ultra-thin MacBook Air well into next year at least, saying the prices on all competitors don't begin to post a threat to the thinnest Mac on the market. While most Ultrabooks, they note, are priced up and above $1000, with only a few sitting below that mark, the MacBook Air still has a major edge over any competitor already released or released in early 2012. At prices between $999 and $1,599 for the newest model and competing Windows-based machines not nearly as pretty or perfect, you'd better bet your lunch he's right.
Analyst Mark Moskowitz, Executive Director at J.P. Morgan, spoke on how even though the MacBook Air isn't the cheapest laptop on the market – not by a long shot – its form factor and early launch into what the competitors have called the "Ultrabook Market" will continue to attract users of all breeds. The threat comes from a future where price is such a factor that Apple will have to drop. Until that happens, there's just no killing what cannot be killed. As Moskowitz said this week:
"Ultrabooks are not a competitive threat, yet. In general, we think that ultrabooks are highly discretionary devices, and pricing on competitive offerings must fall below $800 before posing a viable threat to Apple's MacBook Air. In our view, emerging markets have not been a big contributor to MacBook Air results thus far given the pricing premium on the product. However, we expect this to change as pricing on the MacBook Air decreases over time. Also, as the iPhone and iPad continue to penetrate emerging markets worldwide, we expect the Apple halo effect and Apple ecosystem to drive incremental Mac sales worldwide, including the MacBook Air." – Moskowitz
Does this happen to you? Do you get halo'd in your love for the big Apple ecosystem that's forever expanding and embracing us all? Inside the USA and the region containing Europe, Middle East, and Africa, aka EMEA, are accounting for a total of 73.9 percent of all units sold around the world. In China, on the other hand, the third quarter of this year proved to be a big one for Apple's MacBook Air, with sales of units growing 339 percent over the same quarter last year – this compared with 76.5 percent growth in the same period for all other Mac models.
In other words, its not just the competition outside of Apple that's not keeping up – people want the thinnest notebook from the company best known for bringing such a product to the market. Apple's made a notebook here that looks and feels the part of the king of its category, and compared to the rest, J.P. Morgan says its the best.
"In contrast, we think that the first round of ultrabook offerings lacks the right blend of features and attractive price points to grab market share from Apple." – Moskowitz
[via Cnet]