MacBook 2017 Refresh Release Date And Pricing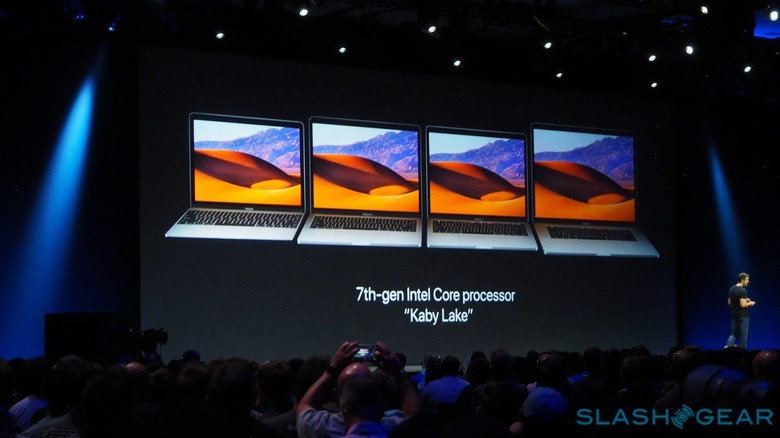 Apple's Mac brand got a surprising amount of love during today's WWDC Keynote. Not only did Apple announce refreshes for its iMacs, but it also announced the iMac Pro for those who need a little more power. The company didn't stop there, though, as it also revealed some updates to the MacBook and MacBook Pro.
The biggest story of these updates is Kaby Lake. These new MacBooks will feature Intel's latest Kaby Lake processors, much like the new line of iMacs that were announced today. These Kaby Lake processors should offer a fairly significant speed boost over the processors that came before them, so if you've been thinking about picking up a new MacBook, now might be the time to buy.
We'll also be able to look forward to faster SSDs in these new MacBooks, along with faster standard graphics in the 15-inch model. Even better is the fact that the base MacBook is getting something of a price cut, dropping to $1,299. Therefore, if you waited to pick up a MacBook until now, there might be some savings on the table.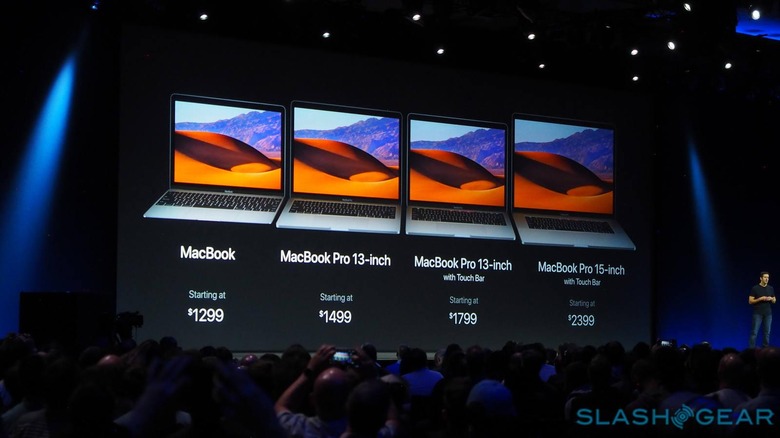 Apple didn't just stop at MacBook Pros, also announcing that the MacBook Air is going to get a bit of a boost in clock speed. Strangely, Apple didn't spend long on this topic, so we're not quite sure if that means it's going to have Kaby Lake processors or not, but at the very least, a faster MacBook Air will be great for people who love the platform (despite the fact that Apple maybe ignored it a little too much up until now).
So, when do these bad boys launch? Today, alongside the new lineup of iMacs. Apple certainly is pulling out all the stops with launching these new Macs, holding only the new iMac Pro until later in the year. As you can see in the image above, prices for these new MacBooks range from $1,299 for the base MacBook all the way up to $2,399 for the 15-inch model with Touch Bar, so depending on which one you want, you could be plopping down a fair bit of cash. Be sure to have a look at all of our coverage from today's WWDC 2017 keynote!