iMac Pro release date and details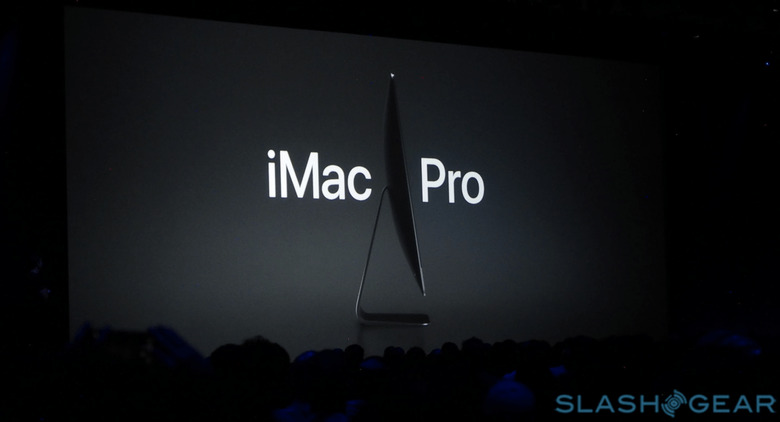 This morning Apple revealed the iMac Pro, the first in its line of all-in-one computers with the "Pro" moniker. This version of the iMac will be much more powerful than its predecessors and just a bit more powerful than the rest of the iMac lineup revealed earlier today. This is what Apple is suggesting will be "the most powerful Mac ever."
This device has what Apple describes as "workstation-class performance" in an iMac 5k design. Inside this device is an 8-core Xeon processor. To keep this machine cool, Apple attests to the power of a set of fans that are "dual centrifugal" – which we certainly hope they are.
This machine rolls with Radeon Vega graphics and up to 16GB of VRAM and 400GB per second memory bandwidth and 22 Teraflops of half-precision computation. This device will work with up to 128Gb of ECC memory as well as up to 4TB of SSD space. The processor at the heart of this device is an Intel Xeon and the GPU was made by AMD, if that wasn't already obvious.
Around the back users will find 4x Thunderbolt 3 ports as well as a 10GB ethernet port. Up front is a 1080p FaceTime camera. This device has a VESA mount as well as an SD card slot – presumably to make up for the SD card slot stolen away from the MacBook Pro, right?
The iMac Pro will not be available for purchase until later this year. UPDATE: "end of the year" – is what they said, specifically, at WWDC 2017. UPDATE AGAIN: Apple suggests this device will be available to purchase in December starting at $5,000 USD.