Mac Pro Rack version up for order as Apple releases second style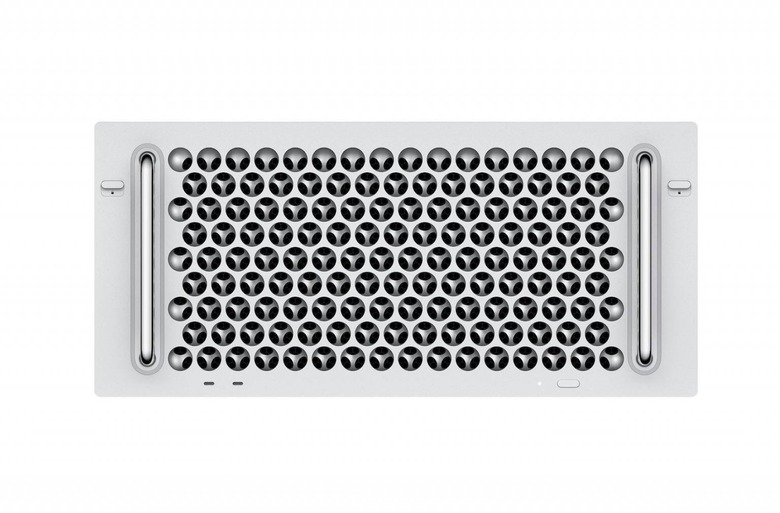 Apple's rack-mounted Mac Pro is up for order, offering power users an alternative to the tower style enclosure the flagship macOS machine launched with first. Previewed back at Apple's big unveil for the new Mac Pro in 2019, the rack version was scheduled to arrive later than its tower counterpart.
Functionally, the two designs are identical, at least in terms of the core components. The Mac Pro Rack effectively turns the tower on its side, and is designed to slide into a standard enclosure.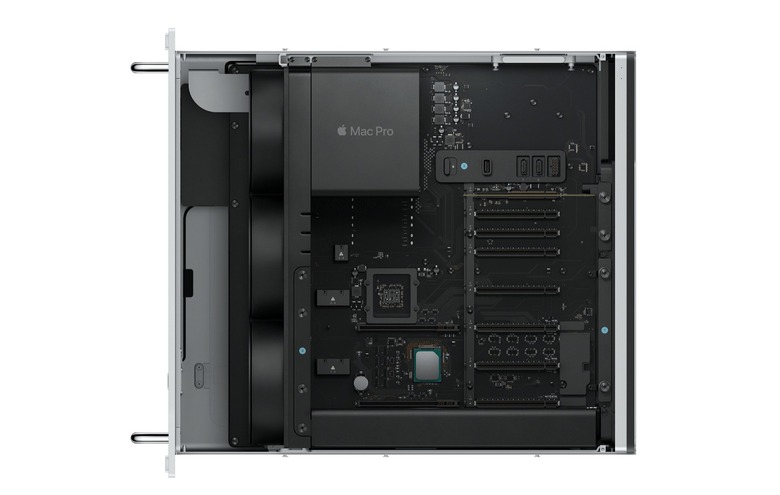 For that, it comes with a set of rack mounting rails. You still get the structurally-connected metal handles – now on the front rather than on the top of the tower – but obviously there's no compatibility with the wheel kit that Apple offers. A power cable, USB-C to Lightning cable, Magic Mouse 2, and Magic Keyboard are also included.
The entry specification uses a 3.5 GHz 8-core Intel Xeon W processor, 32GB of DDR4 EEC memory (consisting of four 8GB), and 256GB of storage. There's also a Radeon Pro 580X with 8GB of its own GDDR5 memory. That will cost you $6,499, a $500 premium over the tower equivalent.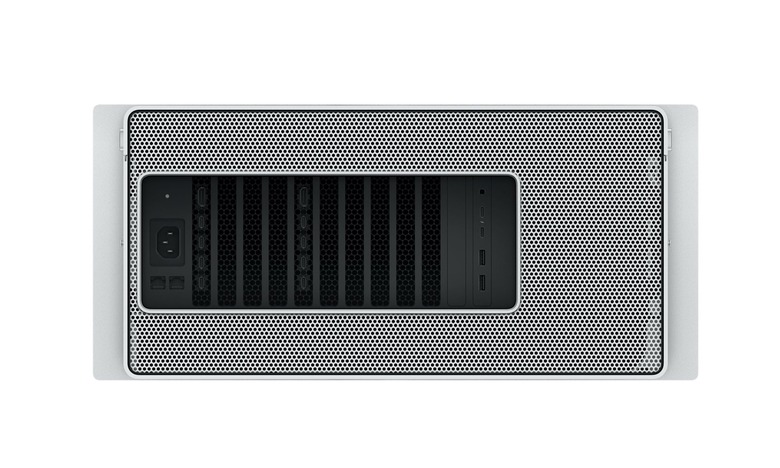 As you'd expect, though, the options can crank up to a seriously potent – and expensive – machine. There's up to a 28-core Intel Xeon W processor, for example (which alone adds $7,000 to the bill), plus up to 1.5TB of memory, and up to 8TB of SSD storage. On the graphics side, you can have up to two Radeon Pro Vega II Duo cards – each with their own 2x32GB of HBM2 memory – though Apple says there are other configurations, including a pair of Radeon Pro W5700X with 16GB of GDDR6 memory each, coming soon.
As with the desktop, you can also have an Apple Afterburner card, which is $2,000. Max out the currently-available specifications and you're looking at almost $54,000 worth of Mac, which is no small amount.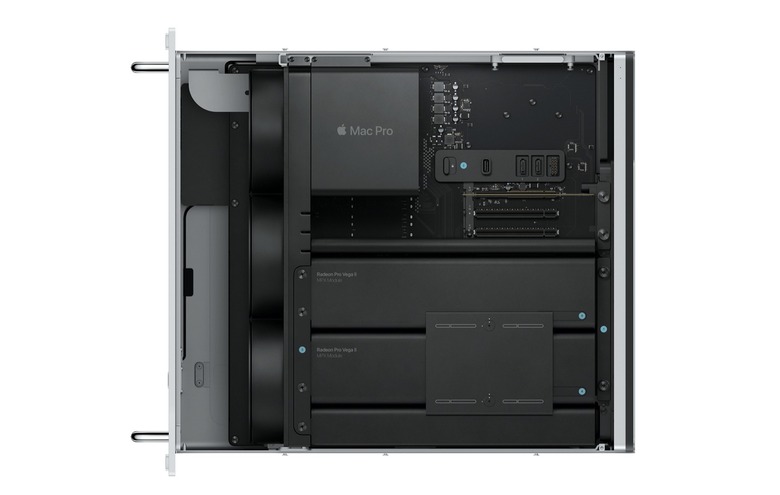 Still, for Apple's target audience, the Mac Pro Rack may well be worth it. The ability to stack several of them into a relatively compact footprint could make a big difference, particularly if you're decoding ProRes and ProRes RAW video codecs – in apps like Final Cut Pro X – where the Afterburner accelerator card is most useful. New orders ship from today, with deliveries expected from January 23.