After years out in the cold, the Mac mini has finally been updated, and the first batch of reviews are in ahead of the compact computer showing up in stores at the end of the week. Of course, since the last update to the Mac mini – all the way back in 2014 – things in the PC space have changed considerably.
Like the original Mac mini, this new 2018 version is a "bring your own display, keyboard, and mouse" affair. However there's no $499 entry-level model this time around, with pricing kicking off from $799 for an Intel Core i3. That climbs up to $1,099 for the Core i5 version.
Still, reviewers seem happy that what you're getting justifies the price. Rather than trying to coax PC users into a cheap macOS alternative, like the original Mac mini was intended to do, it's professionals that are now the target audience. They have different needs, and it's those needs the 2018 Mac mini addresses.
That audience of existing Mac mini users should definitely upgrade, Macworld says. "If you use apps that can take advantage of multiple cores, you'll see a huge improvement that's well worth the cost," the site writes. "Even if you don't use multi-core apps and use only consumer-level software, you'll see a marked improvement in speed."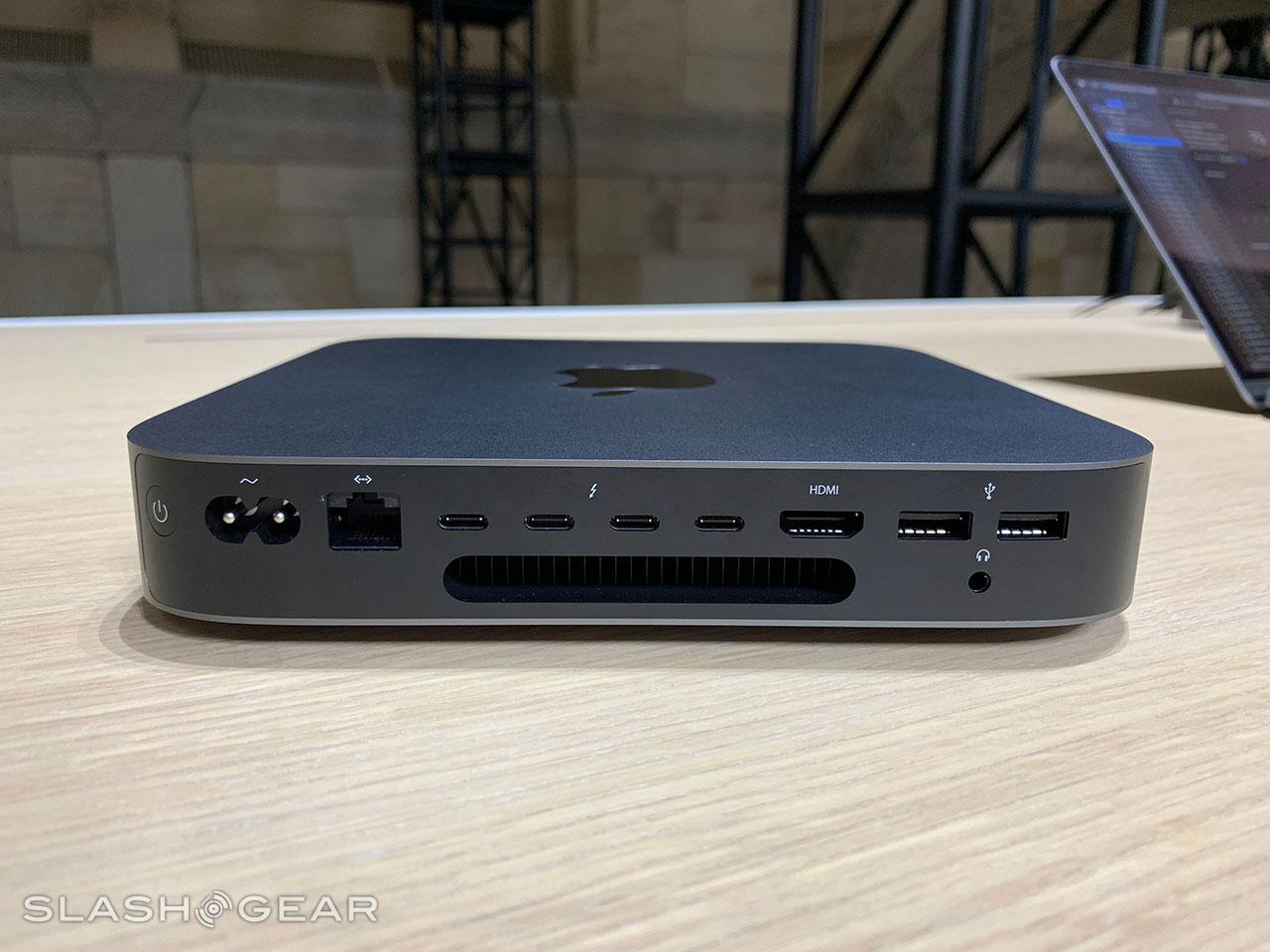 The new Thunderbolt 3 ports now sported on the rear of the Mac mini help there, too. "Today the Mac mini is about flexibility and filling niches," SixColors writes, pointing out that the high-speed connector allows a variety of pro-level peripherals to be hooked up. Happily, you don't lose out on legacy connections like HDMI and USB Type-A in the process, either.
CNET points to the upgradable RAM as another advantage, highlighting that Apple has used DDR4 SO-DIMMs still. However, they're not particularly easy to access, it points out, which slightly undermines the upgrade path.
If there's a big downside, though, it's the GPU. While the processor options – which can be bumped up to an Intel Core i7 – are fine, Intel's GPUs aren't so impressive. According to Marco Arment "if your workload benefits from a strong GPU, you're better off going for an iMac or a 15-inch MacBook Pro, or considering an eGPU setup."
In all, though, opinions are pretty consistent: Apple has given the Mac mini just what it needed. Yes, it might be more expensive than before, but it's actually competitive with Windows-based mini PC workstations. A selection of ports that doesn't demand shedding old peripherals – as a new MacBook Air would – and a familiar form-factor make this one of the easiest new Macs to upgrade to.