Lytro releases major update to ILLUM light field camera suite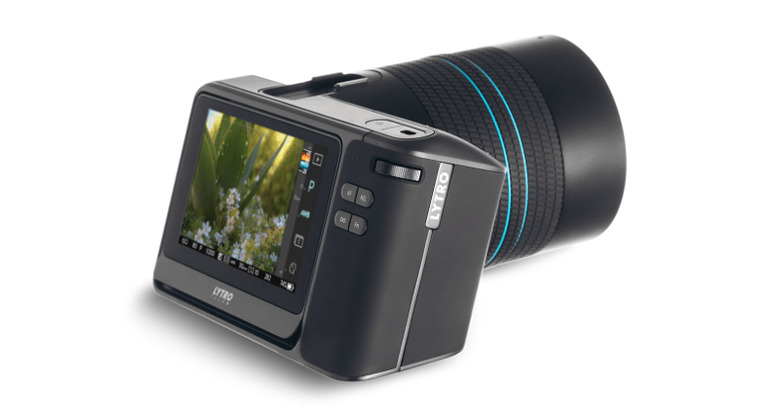 It's been more than a year since Lytro launched its ILLUM camera, an innovative and, at the same time, somewhat contentious digital camera that seemingly made photographs jump to life thanks to the magic of light field photography. Since then, some smartphones have claimed some, or at least one, of those features, namely, the ability to change focus after the fact. The ILLUM, however, still retains an edge and, to keep up with the times, Lytro has announced its first major update that adds new viewing and editing powers to both the camera and to its desktop software.
Light-field photography, at least back in 2014, was a tricky subject. In a nutshell, the ILLUM camera captured both light as well as its angle. This allowed users to "edit" the view long after the shot has been taken. This includes changing focus, something that smartphones and tablets with more than one rear camera are now capable of. But the ILLUM wasn't a one-trick pony. Light-field photography also allowed users to pan, focus, and shift the perspective after the fact.
The latest 2.0 firmware update doesn't substantial add to that core skill set but does make advancements in the user experience arena. For one, the user interface has been redesigned with full screen views and better focus aids. The meat of the update, however, revolves around the Interactive Living Picture Playback feature. This practically allows users to enhance focus, shift perspective, and do all the nifty tricks right on the spot and on the camera itself.
Lytro is also updating its Desktop software to version 4.3. Highlights of this update include a faster and tighter workflow with external software, in particular, Adobe Photoshop. Lytro Desktop can now directly export Living Pictures into Photoshop as stacks of images with layers. Once the user is done touching those up, the changes are automatically applied to the Living Picture stored in the Desktop program.
Perhaps most interesting is one new area where the ILLUM does seem to be a perfect fit: 3D. The Desktop suite can now export Side-by-Side 3D animation that can be played back in any VR headset like Google Cardboard, Samsung Gear VR, or Oculus Rift. And those who prefer print copies, it can also now export in a format compatible with lenticular printers.

The Lytro ILLUM 2.0 firmware update and Desktop 4.3 suite are available for free for owners of the ILLUM camera. Those still interested in procuring one still have to shell out $1,300, which isn't exactly a huge price cut from its $1,500 launching price last year. It's still a steep price to pay for producing content that, so far, can only be enjoyed by other ILLUM users or via a proprietary browser viewer.