Lytro Light Field Camera Promises Shoot Now, Focus Later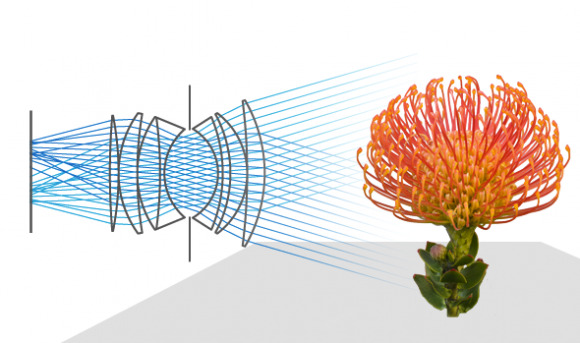 Light Field Photography may not sound like much, but if new camera company Lytro can pull it off, it may well be next big buzzword after HDR. Promising to do away with pre-photography focusing and frustrating delays between powering your camera on and taking a photo, Lytro's camera doesn't just grab a normal frame but records the "light field" – the amount of light traveling in every direction through every point in space – then uses that directional information to allow viewers to shift the point of focus in the subsequent images, shift the perspective, and even flick between 2D and 3D. See a demo after the cut.
Whereas a regular camera summates all of the light ray information and flattens it into a single amount of light, Lytro's camera keeps it all distinct. Its sensor records color, intensity and vector direction of the rays of light, and then pushes that information through clever in-camera processing.
Benefits include no need to focus before you take the shot, since you can focus in on any part of the frame later on, and no shutter lag; Lytro claims there's less than a second between powering on the camera and shooting off a frame. Despite the abilities, it promises to be pocketable too. However, the company is yet to confirm any hard specifications.
Pricing is also unclear, though the company says it'll be sub-$10,000; the camera is first expected to break cover later this year. There are some sample photos you can see below – click on the images to shift around the focus point – and more in Lytro's gallery.
[via TechCrunch]