Lytro Light Field Camera Pre-Orders Begin At $399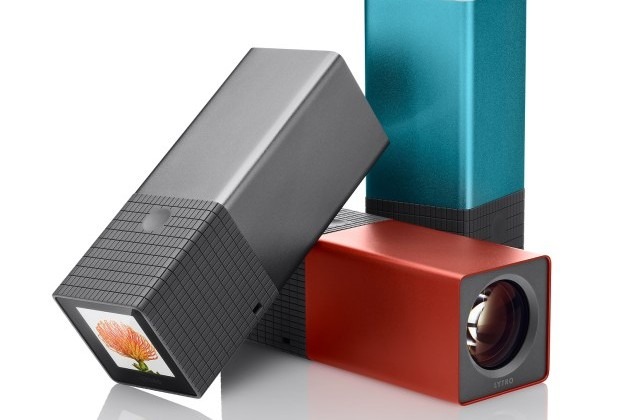 Lytro, the world's first light-field camera, made its debut today at an event in San Francisco. The camera records fields of light instead of pixels and allows users to focus after they've taken a picture. We've talked about the technology behind this camera previously, but this is the first time we've seen the camera's unique form factor.
While standard digital cameras collect light data into a flattened image comprised of pixels, the Lytro keeps all the information separate. The sensor records color, intensity, and vector direction of all the rays of light and then assembles that information in post-processing.
With this technology, users do not need to focus as they're shooting photos since they can focus on any part of the frame after the image is taken. And since there's no processing in between shots, it eliminates shutter lag, and even boasts less than a second to power on and start shooting.
The Lytro comes in a small pocketable form factor resembling a kaledoscope. It measures about 4.4-inches long, weighs 8oz, and features a 1.46-inch LCD touchscreen on the opposite end of the lens. The display lets you frame your shots as well as browse previously taken images. Controls include a slider for zoom and only two buttons, one for the shutter and one for power.
It's difficult to compare the Lytro at this point with regular digital cameras as the shots aren't measured in megapixels, but instead have been described as capturing "11 mega-rays." The lens features a persistent f/2 aperture and offer up to 8x zoom but a focal length isn't specified.
It is available now for pre-orders, priced at $399 for an 8GB blue or gray version that can hold up to 350 shots and $499 for a 16GB red version that can hold up to 700 shots. The camera will begin shipping in early 2012.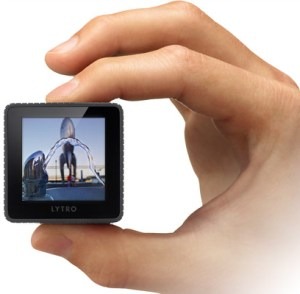 [via TechCrunch]