Lyft shows how to get a free ride to vote in 2020 elections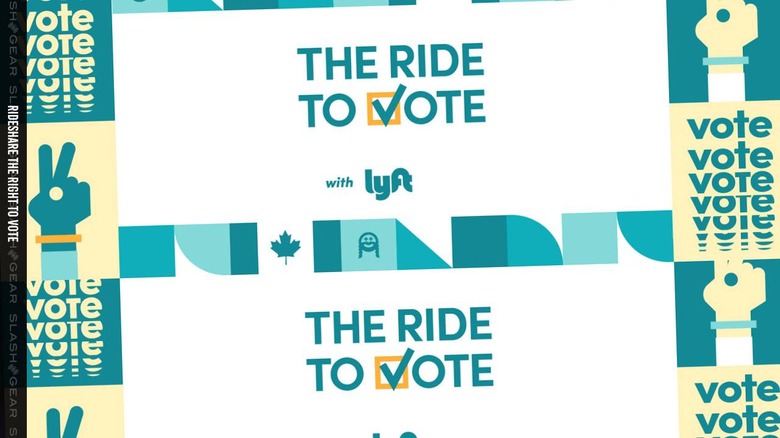 The ride sharing program Lyft is providing free and discounted rides to polls for the primary and general election season for voting in 2020 in the USA. This is an expansion of a program they've had in the past. This system of discounted and free ride sharing action started with the Iowa Caucus and continues through ALL primary votes and ALL caucuses leading up to the general election in November, 2020.
"This election year, for the first time, we're providing voters with free and discounted rides to the polls throughout the entire primary calendar and the general election," said a Lyft representative. "[This is] a significant expansion from our 2018 program."
Lyft calls this their "Voting Access Program." They're giving free and/or discounted rides with Lyft drivers as well as through "a number of nonprofit partners." With these partners, rides will be distributed to people in the networks listed whom these partners "identify as most in need of transportation."
• National Federation of the Blind
• National Urban League
• Student Veterans of America
• Voto Latino Foundation
Promo codes were sent (and are being sent) to the nonprofit partners listed above. These codes are then distributed to "communities most in need of access." This is a closed process, and Lyft is not accepting solicitations for new partners at this time.
"Offer of promo code is not intended to induce, nor is it conditioned on, the act of voting, or voting for or against any particular person or measure," wrote a Lyft representative. This is all subject to Lyft's terms of service.
UPDATE: Per a Lyft representative, "We will share more information about our plans for how the broader public can participate in these efforts in the coming months." Cross your fingers that means we'll see codes for as many potential voters as possible in the future – wouldn't that be great?
Lyft AND Uber offered free and/or discounted rides to the polls on election day in November of the year 2018. Let's hope for at least as much of a similar effort over the next few weeks and months here in 2020!