Lyft self-driving cars will be giving rides during CES 2018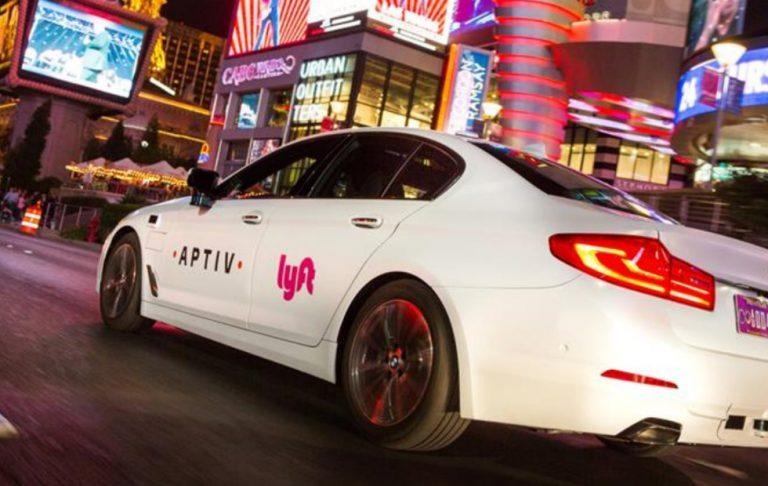 Lyft is expanding the public presence of its self-driving cars via upcoming demonstrations during CES 2018. These won't be carefully tailored showcases in special limited lots, though; the company alongside Aptiv will be offering the public rides in its autonomous vehicles next week in Vegas to more than 20 different destinations. The news was announced by Aptiv, which is working in partnership with Lyft to offer these ride demonstrations.
Aptiv says that it and Lyft will be giving CES 2018 attendees a "fully automated point-to-point ride-hailing experience" during CES this month. Aptiv's own automated driving platform will be demonstrated alongside Lyft's tech for hailing and giving rides within the Vegas Strip.
Aptiv's President and CEO Kevin Clark said:
This partnership represents a real-life application of scalable, automated driving technology that will have a significant impact on improving safety, emissions and urban congestion challenges. Aptiv's automated driving platform is the most advanced automated system available and combined with Lyft's intuitive user app will allow CES attendees to have a true point-to-point self-driving experience. It is an exciting demonstration of the future of mobility at work.
The duo is calling its upcoming live demonstration the CES 2018 Automated Experience; attendees will be able to order a self-driving car from the Las Vegas Convention Center's Gold Lot. The autonomous vehicles will have a driver in the front seat for safety's sake, as well as a host to educate the rider on the self-driving experience. Lyft riders will have access to this experience from January 9 to January 12.
SOURCE: Aptiv