Lyft and Starbucks deal adds coffee tipping, rewards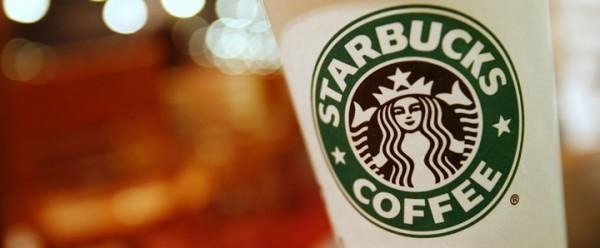 While Uber has been busy striking up different partnerships with cities and others, Lyft has apparently been courting Starbucks, as today the two companies jointly announced a new multi-year deal that will have Starbucks customers earning stars, drivers getting gold status, and Starbucks employees having another option for getting to work — the latter, at least, being possible, as Starbucks says it is exploring some options with Lyft. This is the latest among Starbucks' partnerships; it recently struck up a deal with Spotify.
Starbucks went into detail about the new partnership on Wednesday, saying that under it Lyft drivers will be given the option to become a My Starbucks Rewards gold status member, and that riders in addition to drivers will get opportunities to earn loyalty stars (which can be redeemed for drinks and such).
The announcement didn't go into details about how customers can earn the rewards, however.
The partnership will also make it possible for Lyft drivers to be gifted Starbucks eGifts from riders through the Lyft app — something said to be a "more personal way" for riders to thank their driver, meaning some drivers should expect to get a cup of coffee as a tip rather than cash.
As for using Lyft to get to work, Starbucks says that it will be working with Lyft later this year to "explore the possibilities" of launching some sort of cheap "transportation benefits" for Starbucks workers. This exploration will involve testing an option in an unspecific test market to see if Starbucks' employees are interested.
SOURCE: Starbucks