Lutron's smart lighting system is getting a new sensor, with Caséta adding a way to automatically turn on your connected lights when you enter the room. The new Caséta Smart Motion Sensor links not only with lighting but Lutron's dimmers, fan controls, and Serena smart shades, too.
It's a standalone sensor, with a 180-degree field of view. Lutron says that, compared to rivals, it can spot fine motion three times better, too. The broader perspective means more flexibility in terms of positioning, too, and there's support for wall mounting or freestanding use on a flat surface.
A single Smart Motion Sensor can be used to control an unlimited number of Caséta smart switches, dimmers, fan controls, and smart shades, as long as they're within 60 feet. That includes turning them on when motion is detected – such as when you walk into a bathroom – and then off again when you leave. Customizable lighting levels support different levels of brightness for each device that's being triggered by the sensor.
Battery life is up to 10 years, Lutron says, and there'll be a vacancy-only model offered that specifically meets California's residential energy code. It'll be priced at $49.95 when it goes on sale – in white only – at the start of February.
Lutron Caséta Repeater
Lutron's second gadget for CES 2020 is the Caséta Repeater, a way to expand coverage of a Caséta Smart Bridge. The company is billing it as a way for those with big homes or unusual ones – whether that's by layout or because of wireless-impinging materials like brick walls – to make sure their distant switches can still connect.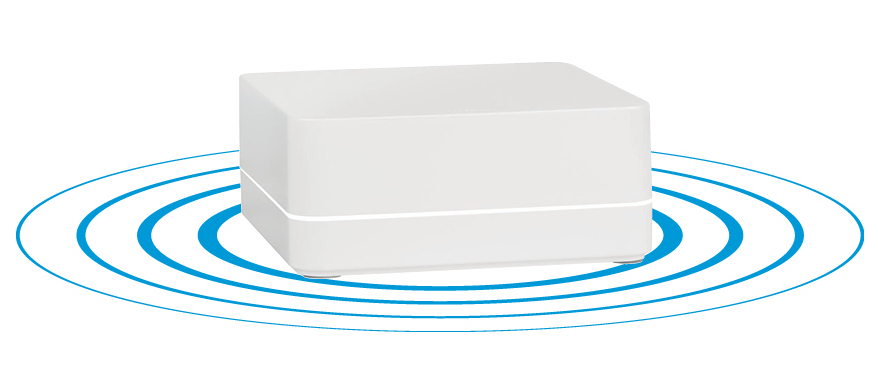 It expands the system range by 60 feet, when it's installed within 60 feet of a Caséta Smart Bridge. It plugs right into an AC outlet, and requires no physical connection to the bridge, either. If you've got a Caséta Plug-in Dimmer, which also expands the network's range, the new Repeater will work in tandem with that as well.
In total, a single Caséta network can support up to 75 devices. The new Repeater will go on sale in early February, in white, priced at $74.95.
Lutron Aurora Wallplate Bracket
Lutron's third new product for CES 2020 is the Aurora Wallplate Bracket. As the name suggests, it's designed to offer a new mounting option for the Aurora smart knob for Philips Hue systems.
Typically, that would clip over a toggle-style light switch, most commonly the same switch that controls the fixture the Hue bulb itself is in. If you've got a flat plate switch instead, though, the new bracket can be used to install the Aurora in its place. With a Lutron Claro wallplate, meanwhile, Aurora supports installation on any surface. It'll go on sale in March, priced at $10.