Behold the most massive Apple Watch case yet revealed. This is the Epik, made by the mobile accessories brand Lunatik, created to keep the 42mm Apple Watch safe no matter the conditions. Sort of. it's not going to keep your Apple Watch safe from a bomb – or water. But it will be made with aircraft-grade aluminum, and if you didn't know your Apple Watch was on your arm before, you darn sure will with this extra bit of action surrounding it.
This protection system again, comes from a company called Lunatik, and includes a two-part conglomeration of elements. There's the casing, then there's the strap.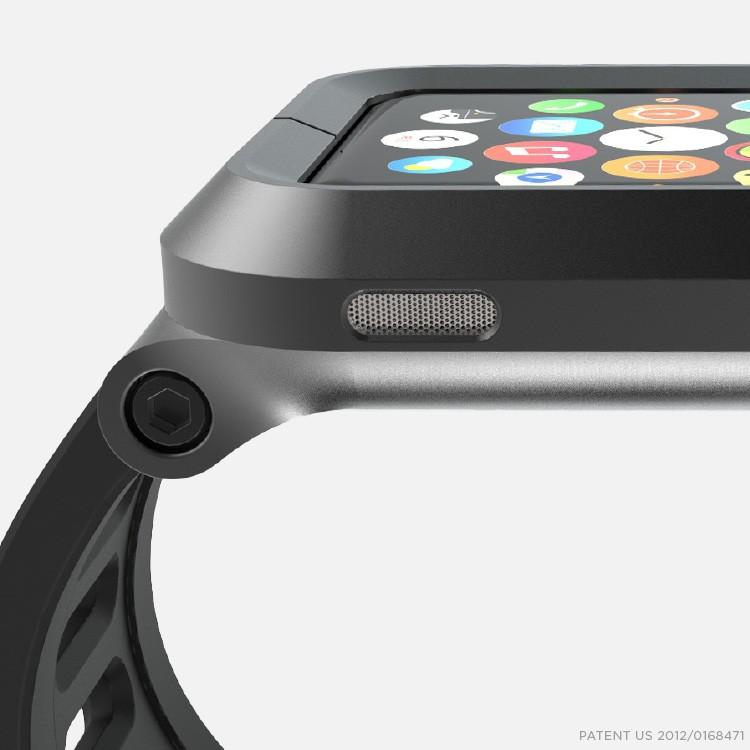 On the side of the casing here you'll find hydrophobic vents – that'll add what they suggest is "an added layer of dust and water ingress protection." The Apple Watch on its own is resistant to water – but we'd still be hesitant to go swimming, that's for certain.
Per Apple: "*Apple Watch is splash and water resistant but not waterproof. You can, for example, wear and use Apple Watch during exercise, in the rain, and while washing your hands, but submerging Apple Watch is not recommended. Apple Watch has a water resistance rating of IPX7 under IEC standard 60529. The leather bands are not water resistant."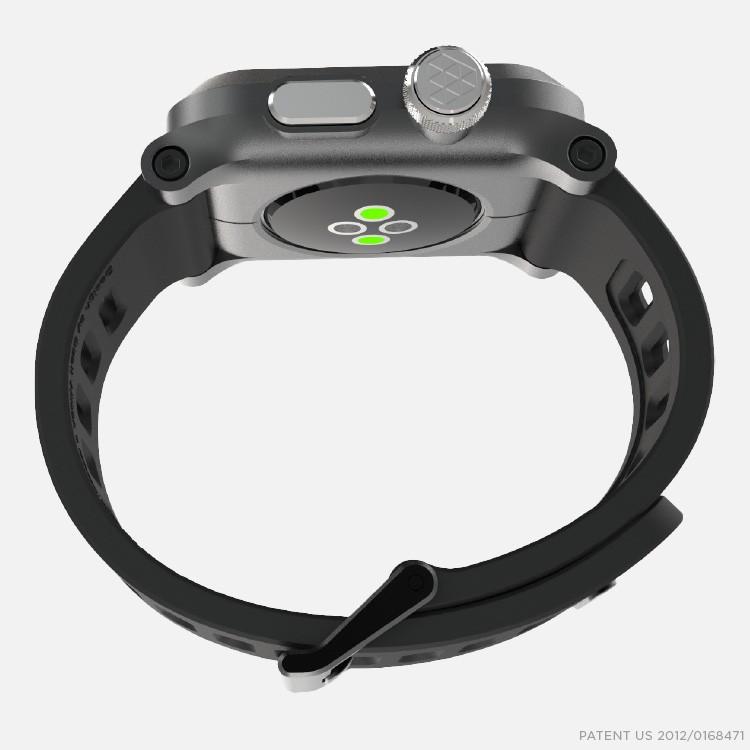 This system protects the Apple Watch from bumps and scratches with an aluminum housing. This housing allows access to all Apple Watch features, including your heart-rate monitor, button, digital crown, and charging.
This unit is not yet priced, and will be appearing as a KickStarter "soon." For now the company is concentrating on the 42mm Apple Watch, but they may end up creating a unit for the 38mm in the future, maybe even by the time the KickStarter launches – we shall see!
UPDATE – above you'll see a whole gallery of renders and photos of the case in action on the Apple Watch.
See more of our original Apple Watch hands-on before our full review, coming soon.