Lumigon promises a whole new Android at Mobile World Congress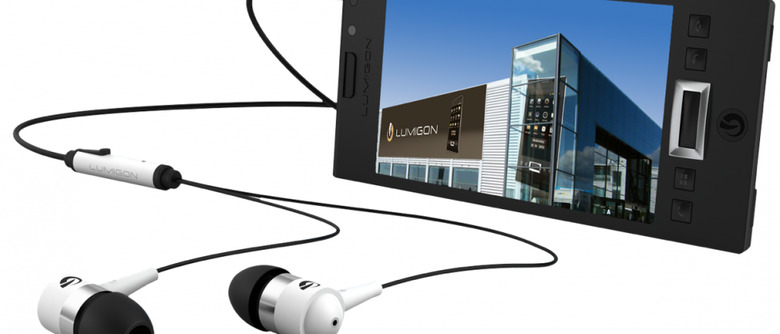 Not since their last brief appearance in early 2011 have the folks as Lumigon A/S come forth with any details on their first near-invisible Android device, the Lumigon T1. Now we're seeing that they're most definitely going to be making an appearance at no less than Mobile World Congress 2012. The countdown has begun on an Android phone that last looked to have more buttons than any average Android-loving smartphone user could possible make use of.
In its original configuration, the T1 had specifications that by todays standards look positively low-end: 800MHz Freescale i.MX515 chipset with an "optional" Qualcomm HSDPA modem in back of a 3.5-inch 480 x 800 capacitive touchscreen LCD. On the back was a dual-flash having 5 megapixel camera and under the hood was bluetooth, FM radio, and A-GPS. It wasn't these features even then that looked appealing, it was the bonus features dealing with multimedia galore that had us interested.
You had an HDMI dock (not unheard of at this point in history), an FM transmitter (strange!) and Bang & Olufsen's ICEpower audio amplifiers. Also included in the device were capabilities for universal remote usage right out of the box – some infra-red action essentially. What we're seeing now is not one whole heck of a lot of details on any new kind of handset, but a brand new image of the old one in addition to the following:
"In one month on the 27 of february 2012 on 3GSM in Barcelona, we will show the world what we have been up to. We have updated more details on our phone on this page and soon pictures, video and all the details will be posted for our smartphone." – Lumigon
[via Facebook]