LumiCharge LED desk lamp and charger mini Review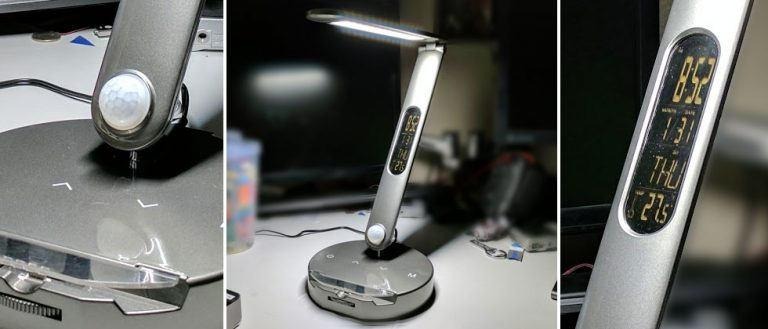 The LumiCharge LED Desk Lamp with Universal Phone Charger is an interesting proposition for desk-sitting gadget lovers. On one hand, it's a lamp – it's able to shine in several different hues, which is great – and it has the time, date, and temperature on it. It also has a multi-tipped phone dock on it for the charging of the user's phone. There's a motion sensor light on this device too – and a couple of USB ports on its back.
The "ultimate desk lamp station", as they call it, is an interesting amalgamation of hardware elements. Do we really need all of these bits of technology in one piece of equipment? Probably not – but have I found it helpful to have each of these things on my desk in a single package – that's a definite "sort of."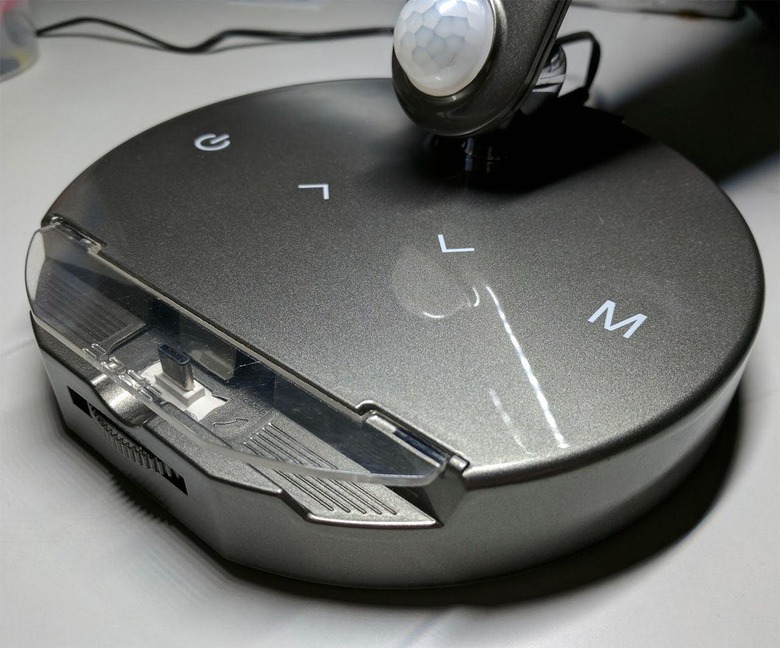 The implementation of the smartphone dock on this lamp is a little less than subtle. The spinner is made with plastic, which makes it feel sort of cheap, and the clear plastic cover should really conceal the charger when it's closed – but it doesn't. The graphics indicating the touch-sensitive buttons for light level, power, and mode should be smaller and/or more intuitive.
In short – the industrial design of this lamp isn't particularly inspired. But it works – as does every other element the lamp is supposed to come with. OF NOTE: We're working with a pre-production unit, so some specifics could change.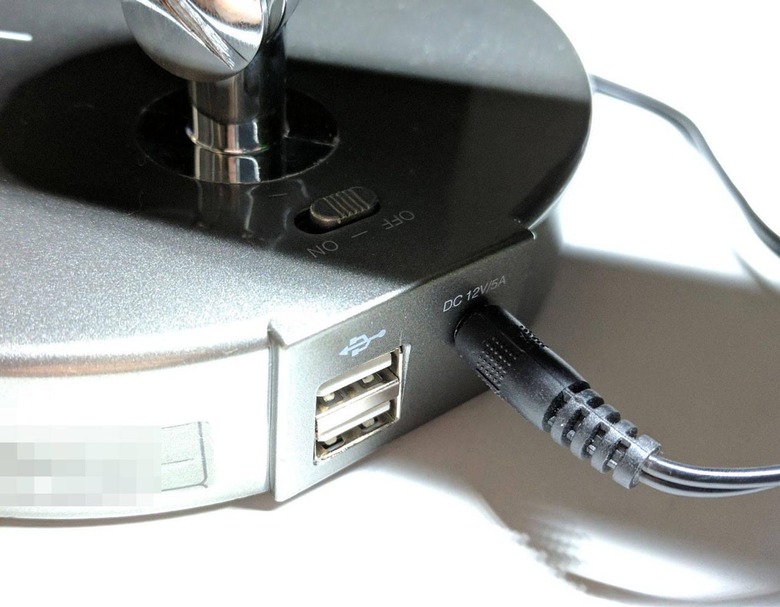 Being able to switch between soft white light, bright white light, and a soft yellow light is nice for the various times of day I'm working at my desk. The motion sensor part of the lamp could be helpful if the lamp were in a dark office. As it were, I had to switch it off because of its extreme sensitivity.
Dependent on the price, the Lumicharge is a helpful if not basically interesting conglomeration of lamp-based elements worth the cash. If the retail price does end up getting to $130 USD like the Indigogo campaign suggests, we'll hope there's a whole lot more metal and at least one more rework of the industrial design involved.