Lumia Tablets, Ecosystems, and the Open Android Myth: Nokia's Execs Get Blunt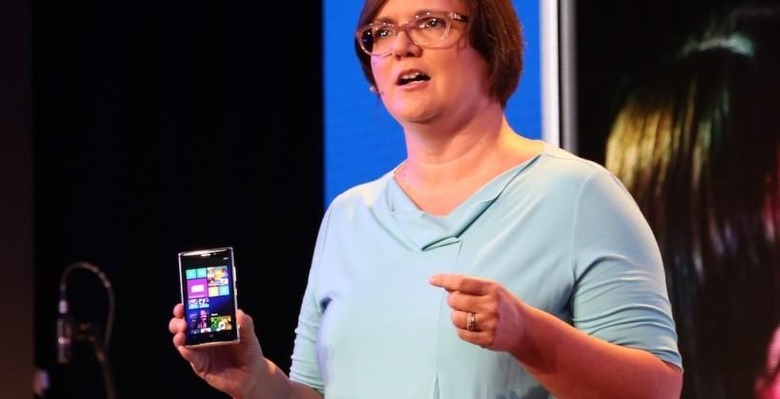 Nokia can afford to put tablets and even phablets on the back-burner, relying instead on Microsoft's broader ecosystem to fill in the gaps in the Finnish firm's range, the company's top execs argue, though they concede both firms need to do better in explaining why that ecosystem is so special. Speaking to SlashGear at the launch of the Lumia 925 in London today, EVP of smart devices Jo Harlow and EVP of sales and marketing Chris Weber refused to be drawn on what big-screen smartphone and tablet plans Nokia might have on the drawing board right now, but each admitted that the next stage in the firm's recovery was explaining exactly how it was differentiated from rival phones. That includes clearing up the misconception that Windows Phone is closed while Android is open, Harlow says.
Nokia is no stranger to the tablet question: even back in April 2011, CEO Stephen Elop was telling slate-hungry press that the company would only wade into the segment when it could bring something "uniquely Nokia" to the form-factor. However, while all has been quiet on that front in the intervening period – not to mention Nokia's phones topping out at 4.5-inches at most, rather than following the 5+ phablet trend – Weber argues that it doesn't necessarily mean Nokia hasn't had a foot in that ecosystem.
[aquote]"We can participate, whether we have a tablet or not"[/aquote]
"What we said, on the tablet side, is it's a space we're eyeing" he explained to us. "I think the reason we bet on Microsoft and Windows is becuase they have a broad ecosystem, across phones, tablets, PCs, even TV, with the same look and feel, same infrastructure, and we believe we can play in that. Whether we have a tablet or not, we can still play in that ecosystem because Windows is the unifying piece of that. So, we're really excited about what they're doing on Windows 8, there are some fantastic touch devices coming out ... so the ecosystem that Microsoft has allows us to participate, whether we have a tablet or not."
Still, it looks more than likely that a tablet will be in Nokia's near future, no matter how coy the company is on admitting that. If the first step to reinvention has been developing a complete, core smartphone range, then fleshing it out with other form-factors and accessories – such as the bluntly-teased ambitions in wearables Harlow and others hinted at back at Mobile World Congress – is the inevitable next step. The important factor, Harlow says, is how usability as it is on Lumia devices today extends to a broader line-up.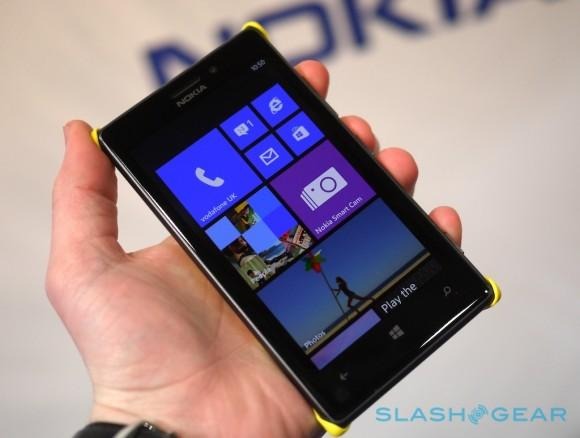 "I think the word is experiences. Because as we are investing in experiences in our smartphone range, it's logical to think that those experiences we would look to take into other types of form-factors, and make them compatible with each other" the smart devices head says. "Obviously what we would want in any portfolio is that there would be some consistency in the experience that consumers have with a Nokia product."
An outsider might contend that Nokia now has a broad range of phones, a solid portfolio of apps and services, and differentiating hardware features like PureView, and question why scenes like those at the recent Annual General Meeting – at which Elop was harangued for refusing to consider ditching Windows Phone in favor of Android – continue to take place. According to Harlow, that reluctance for people to accept that the Windows Phone strategy was – and is – the best one for Nokia comes down to a broad-strokes misunderstanding about exactly how "open" Android really is.
[aquote]"To a certain degree, Android is open"[/aquote]
"[Android] is led by Samsung, and I think you can see the difficulty that others have in standing out from Samsung, even when they have really good devices," Harlow suggests. "I think first of all it comes down to partnership, and the partnership that we've had with Microsoft in terms of bringing new experiences to the platform as well as differentiating experiences, we did not believe we could have that level of partnership with Android. And that's the key difference."
As the smart devices chief sees it, Android's openness is only really beneficial if you're one company: Samsung. "To a certain degree [Android is open]" she told us. "I think I would characterize the competition in Android as more of a spec race than anything else. And so, there is one partner who is the development partner for any new release of Android, and everyone else comes sometime later. So, it's open, but that doesn't make you first, and that doesn't make you necessarily the most competitive."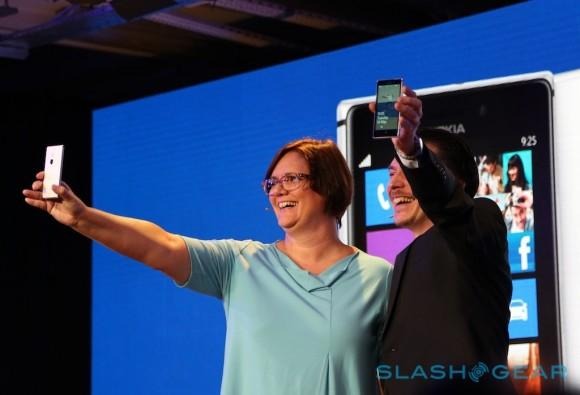 It's that more granular attitude toward OS – not just the nature of the platform, but how individual roles and relationships within the ecosystem as a whole affect what benefits the platform offers – which Harlow says makes the Microsoft-Nokia deal the best fit. "Partnership and collaboration requires two partners who are motivated to make the partnership work" she concluded. "And that is what we have with Microsoft."
If there's a gap remaining, it's in how Nokia (and its partner) explains those advantages in collaboration, not to mention the fruits for users they engender, against the onslaught of iPhone and Samsung marketing. Both execs acknowledged that Nokia needs to do better at demonstrating its achievements or, as Weber puts it, getting the message right. "We believe in our investment choice on Microsoft," he points out, "for the simple reason is that they give us the chance to differentiate, to really be able to differentiate."
[aquote]"Microsoft has the most assets to pull together[/aquote]
Where Apple has elevated the marketing of its iTunes/App Store ecosystem to a fine art, and Google has strength of numbers across flourishing Android installations, Nokia hasn't quite got the tone right yet. "A lot of these imaging things takes deep partnership with Microsoft," Weber says. "The second thing is this broad ecosystem: there's no-one who covers the phone, the tablet, the PC, Xbox, and then what I call these "digital lifestyle services" – search, gaming, mapping, that we bring, all the cloud services – they have the most assets to pull together."
"So then we say, how do we do that? We have to, one, have a broad portfolo, so this is the first time we've really had a portfolio from the low end, to the high end, and everything in between," Weber listed off. "And then we have to do a great job executing: that's, how do we work with Microsoft to tell that marketing message above the line; how do we execute at retail, so people see, and touch, and feel the differences between devices?"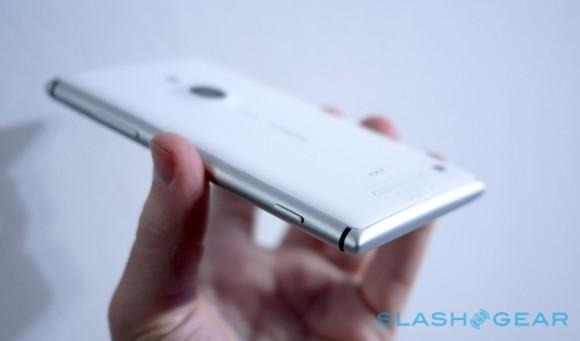 That execution will include things like the Nokia low-light boxes, which allow direct comparisons between phone cameras in settings such as retail stores. The pyramidal boxes can adjust the amount of light inside, with a peep hole for your smartphone to snap an image, and be compared to the performance of the PureView alternative, without demanding that retailers physically dim the lights in-store. Nokia is also working on smaller versions, complete with carrier branding, Weber revealed, and says that early indications are that point-of-sale staff are far more likely to recommend Lumia handsets after a small amount of familiarization with the platform and the value-add.
"And so I feel wonderful on the portfolio, I feel really good about our partnerships with operators and customers" he summarized. "Now, it's how do we go tell that story – how we evangelize the message; how we get people to see, touch, feel the device, the difference – and it's all the nitty-gritty details. It's called execution. And it's really easy to say, and it's hard to do, but those are the things that are going to matter."