Lumia Hapanero Windows Phone prototype worked with Surface Pen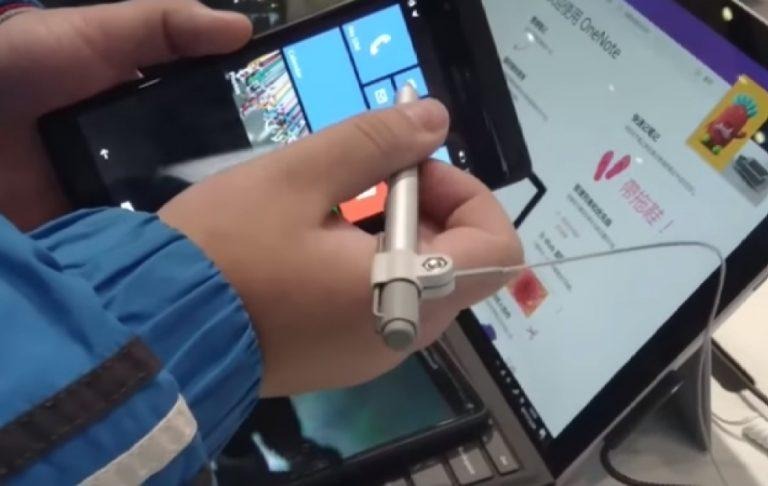 There's no use crying over spilled milk, as the saying goes. There are, however, some milk you really can't help but cry over. Such is the case for Surface Phone hopefuls who are constantly reminded of what could have been. The latest wound to be inflicted on them is a video of an alleged Lumia prototype, codenamed the Lumia Hapanero. Like the elusive Surface Phone, the device showed some crude Surface Pen support, further reinforcing the theory, and the tragedy, of how Microsoft came so close to fulfilling that geek dream.
Using a stylus with a phone was no longer an alien, or even laughable concept back when this prototype was supposed to surface, no pun intended. Especially when the concept of the Surface Phone started to float, together with the revival of the old Microsoft Courier dream.
Microsoft nearly had it, if this video is any indication. The crude phone was shown to detect the Surface Pen, though not exactly in a usable way. It was a prototype, of course, but it was a promising start. Especially when that Lumia Hapanero was supposed to run on a then current Snapdragon 810, with a variant with a 1440p display.
To prove that it was no parlor trick, the video demonstrates that same Surface Pen working on a Surface Pro but not on a Lumia 950 XL. Almost ironically, the Lumia 950 XL was rumored to come with Surface Pen support, as shown in another leaked prototype.
Of course, the Lumia 950 and 950 XL turned out to be a flop that practically sealed the fate of Windows Mobile, in whatever incarnation. Of course, the torch for the Surface Phone continues to burn and, if this video is any indication, Microsoft definitely has the technical know-how for it. All it really needs is the conviction to do so.
VIA: Windows Latest