Windows Phone prototype shows working Surface Pen support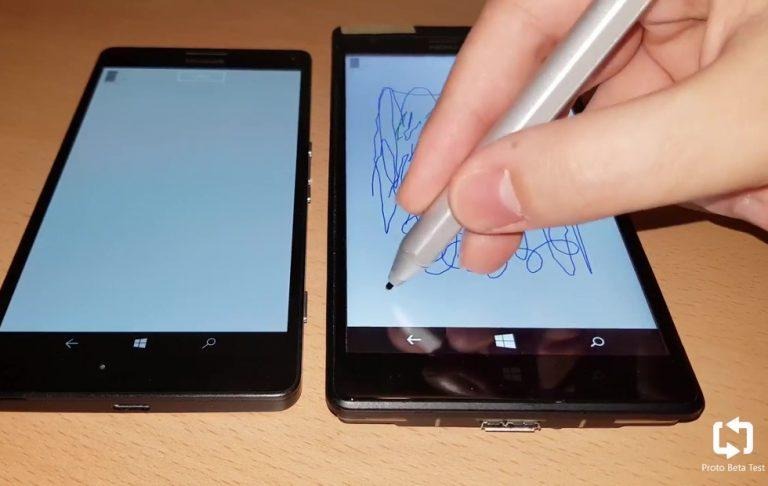 Here's another one for the "things Microsoft should and could have done but didn't" files. It wasn't too long ago that there rumors and leaks of abandoned plans for a Windows 10 Mobile Lumia phone that could have become the Surface Phone that Windows fans have been dying to have. Unfortunately, that possibility no longer seems to even be on the table, with Microsoft's practically backing out of even Windows 10 Mobile. Almost to add insult to injury, a new video of an old prototype has surfaced, showing off working Surface Pen integration on a Lumia phone.
This is what the Lumia 950 XL was supposed to be, according to the source. At least until Microsoft gutted it and delivered a half-baked flagship that was easily upstaged by a third-party device like the HP Elite x3. There have been various images of prototypes of the stillborn Windows 10 Mobile phone, but this video is probably the most painful to watch for the remaining Surface Phone hopefuls.
The short clip shows a Surface Pro 4 gen Surface Pen working on the prototype, both the eraser end and the tip itself. The implementation is obviously crude, lacking pressure sensitivity, and doesn't even to work at one point. But it's there.
What will probably ruffle feathers is the fact that Microsoft actually toyed with the idea long enough to even have a working prototype. It was already halfway there but suddenly changed course. Of course, Microsoft will probably deny even having had such plans, much less a prototype. But, at this point anyway, there is probably very little hope in a Surface Pen-toting Surface Phone.
VIA: Proto Beta Test