Lumia Denim update rolls out with more camera improvements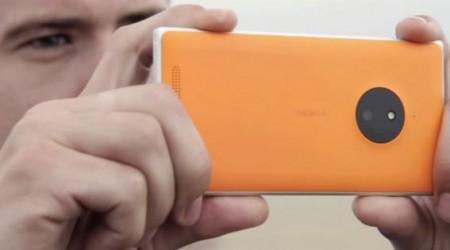 The awaited update to Nokia's, now Microsoft's, Lumia smartphones have just started rolling out, somewhat ahead of expected schedule. Formerly called Nokia Denim and now just Lumia Denim, the update brings in the latest version of Windows Phone 8.1 (update 1) to the devices, along with a bunch of Microsoft's own new features. For the more photography capable models, such as the Lumia 830, Lumia 930, Lumia Icon, and Lumia 1520, the update brings in some tasty treats for them as well.
As part of the latest version of Windows Phone 8.1, Lumia Denim will see the arrival of Cortana on Lumia devices. That said, the actual availability and capability of Microsoft's smart assistant is limited only to a few markets like the US, UK, and India to name a few. Live folders also coming their way, letting them group related tiles without totally giving up the benefits of dynamic live tiles. There will also be the addition of VPN support for those more privacy-conscious users. And Lumia owners will finally be able to start forwarding and merging SMS in this latest update.
For the models mentioned above, Demin brings a few camera goodies to the party. The Camera app, for one, has been improved to start faster and easier to use. A new Moment Capture feature is being introduced that lets you immediately start recording 4K (or 2K in the case of the Lumia 830) video just by a long press of the camera button. Individual frames can also be saved as high-quality still images for highlighting important moments. Rich Capture, on the other hand, allows users to apply HDR and Dynamic Flash after the shot has been taken, so they no longer lose time and miss out on precious seconds by adjusting settings before even taking the shot.
The Lumia Denim update was at first leaked to start rolling out early next year, but it seems Christmas came early for those in Europe and India, where the update has already started landing on devices. Those in these countries can start checking if the update is ready for their device. Starting Lumia Denim, users can set a schedule a time when the phone can try downloading the update automatically.
SOURCE: Microsoft Mobile