Lumia 830 "by Microsoft Mobile" passes by Brazil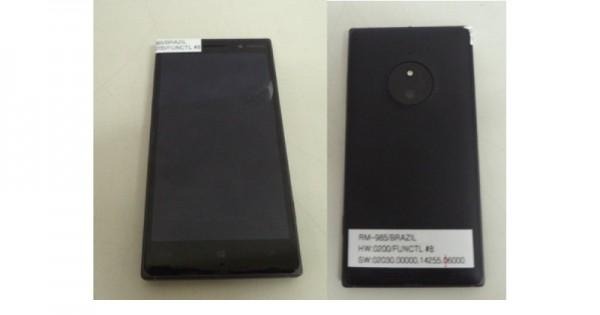 You might have had your fill about Android devices or smartwatches scheduled to debut at IFA 2014 next week, but Microsoft may have a few things to reveal there as well. One of these might be the Lumia 830, earlier leaked to be the first "Microsoft Mobile" branded smartphone, which has just passed by the Anatel certification, Brazil's counterpart to the US' FCC.
The leaked photo last month was really that of a 3D render, so there wasn't really any assurance of accuracy. This latest photoset, however, is presumably the real device. Unlike what was earlier believed, however, Nokia's name is still found prominently on the front of the device, though the back cover is clean of any marking, hinting that this isn't the final design just yet. That said, an internal sticker does make use of the name Microsoft Mobile, and the new name might show up else where in other parts of the smartphone.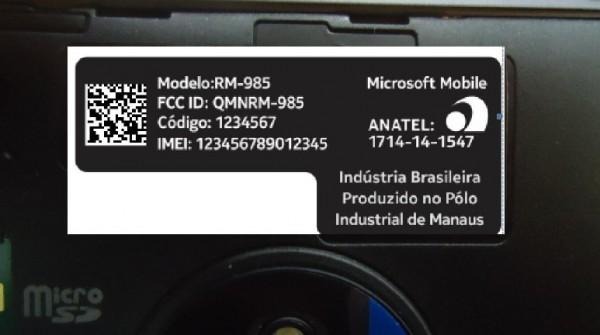 A few design notes can be observed from these images. Perhaps most prominent is the presence of a large camera housing, similar to that of the Lumia 1020, which supports rumors that it would be yet another PureView-toting smartphone. It seems that Microsoft will be going for capacitive navigation buttons this time around, instead of the usual software or onscreen ones found in other Nokia Lumia devices. Oh, and there is what seems to be a dedicated camera shutter button on the side to give and even more authentic digital photography feel.
Unfortunately, Anatel is more like the FCC and less like China's equivalent TENAA, where devices are spotted not just with photos but also with almost complete spec details. The smartphone is expected to have a 4.5 or 4.7 inch 720p or 1080p screen, running on a Qualcomm Snapdragon 800 or 801. This model, the RM-985, is expected to also land on AT&T, T-Mobile, and Verizon, but might first make a stop at Berlin on September 4 for its official public unveiling.