Lumia 650, debuting Feb 1, might be the only Lumia this year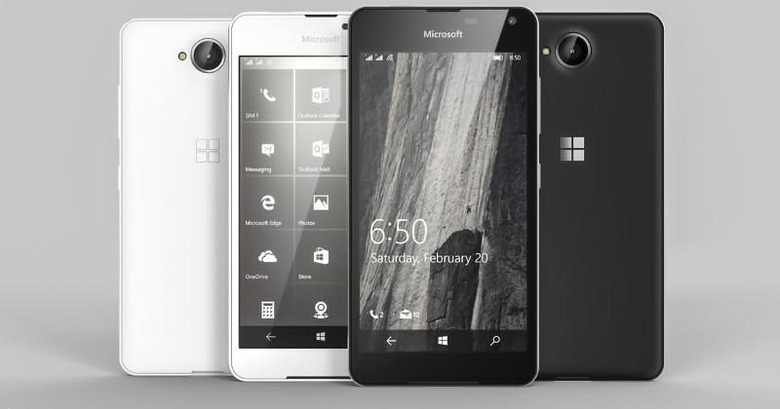 It might be a bittersweet day for fans of Microsoft's, formerly Nokia's, Lumia line of smartphones when the company unveils the Lumia 650 on February 1. If the rumors are true, they will have a somewhat premium looking device with mid-range specs and probably a price tag to match. But if other rumors are also true, then this might also be the only Lumia that Microsoft will reveal this year, calling into question again the company's ultimate strategy in the smartphone market. That is, if still has one.
Of course, details about the Lumia 650 are pretty much speculation at this point. The smartphone is believed to sport a 5.0-inch 720p screen. The Snapdragon 210 or 212 processor betrays it as an entry level smartphone, even with 1 GB of RAM, an 8 megapixel rear camera, and a selfie-friendly 5 megapixel front cam.
What makes the Lumia 650 partly interesting isn't the specs themselves but how Microsoft will apparently sugarcoat it with some touches of metal here and there. Aside from a very few exceptions, the Lumia line has mostly been a polycarbonate family. It's definitely a marked improvement, but the choice putting it on a budget device is a tad puzzling.
Equally puzzling are whispers that this might be the last Lumia of the year. Although a Lumia 750 or 850 have been spotted here and there, the word is that those have been cancelled. That doesn't bode well for the Lumia line as a whole and Microsoft's smartphone gameplay in general.
Under Nadella, the software giant's smartphone strategy has been somewhat unpredictable. Generally speaking, Microsoft has walked away from a focus on hardware to a focus on software experiences, like Windows 10 Mobile and Continuum. Whether or not this latest rumor means Microsoft is slowing down its handset output is still an open question. But Microsoft will eventually need devices to put Windows 10 Mobile on, and so far very few of its OEM partners are jumped aboard.
VIA: Windows Central