Lumia 435 leaked to be Microsoft's entry-level contender
It is no secret that Microsoft wants to take its smartphone platform to devices even lower on the hardware spectrum than its Lumia 5XX series. That desire might actually soon take flesh, if this Lumia 435 that has been repeatedly sighted and passed around the Internet really does take flight. This low-end smartphone from Microsoft Mobile will practically fill in the missing slot in Microsoft's lineup, a slot that has so far been occupied by the non-Windows Asha line and a bit by the Android-powered Nokia X.
The Lumia 435 is said to come with a 4-inch 800x480 screen, powered by a Qualcomm Snapdragon 200, and have a 5 megapixel rear camera. No mention of a front-facing shooter. In terms of size, it is only a bit smaller than the Lumia 530. There are said to be single SIM models as well as dual SIM variants, which is hardly surprising. Hardware-wise the Lumia 435 isn't exactly notable, and that is entirely the point. This phone is meant to be a budget-friendly option and in that regard it is not unlike similar smartphones from, for example, Samsung.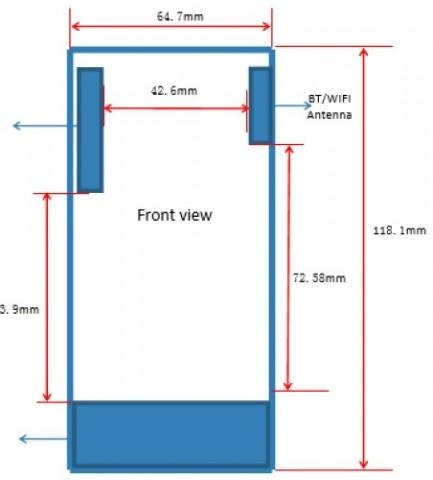 The differentiator will then come from the software. Windows Phone, or soon just Windows, isn't the same Windows on the desktop, so there is little excess baggage to scale it down to very constrained specs. Indeed, Windows Phone might actually perform just as well as Android in that range. The problem, then, will be the availability of apps, something for which Windows Phone is notoriously lacking. Granted, those opting for this line of device might not exactly be interested in the latest and greatest mobile apps, but even such users are becoming increasingly tech savvy.
There is no rumored reveal date yet for the Lumia 435, other than a generic and vague "soon". It might have to wait in line, though, as the higher end Lumia 1030 is expected to also arrive "soon", and there might be more people interested in this because of its rumored 50 megapixel camera.
VIA: Nokia Power User