Lumia 1320 phablet goes prepaid with Cricket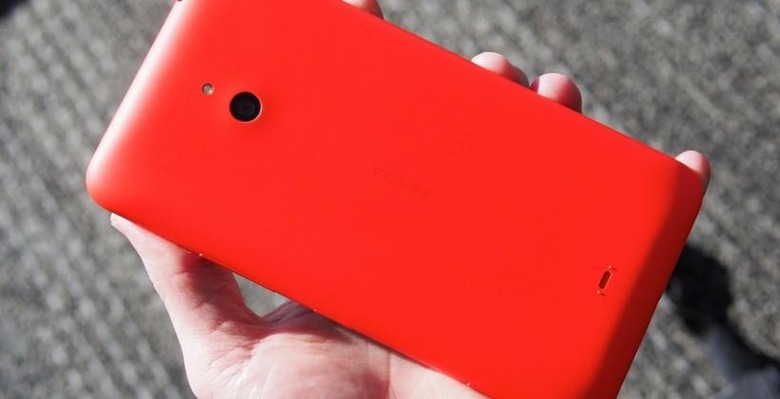 Nokia's giant Lumia 1320 phablet has arrived as a prepaid offering at Cricket Wireless in the United States, giving Windows Phone enthusiasts a giant (but no less colorful) handset option. The phone will arrive both online and on store shelves (Cricket store shelves, that is) this coming Friday.
Because it is offered through a prepaid subsidiary, the Lumia 1320 is being offered at $299.99 USD — but only if you take a $50 mail-in rebate tied to a Visa promotion, otherwise you're going to pay a bit more. The phone can be used with the company's various monthly plans, which range from $35 to $55 per month.
The Lumia 1320 features a giant screen, but only a modest resolution of 1280 x 720, which is perhaps the most obvious difference with some of its pricier brethren. Despite the low resolution, users still get access to Nokia's ClearBlack IPS tech, as well as a sensitivity level that allows it to be used while wearing gloves. We've got the rest of the details in our full review.
Of course, this isn't the only giant Windows Phone available. The Lumia 1520 trumps it in multiple ways, and comes toting a 6-inch display. For the boost in specs (check out our review for details) comes an equal jump in price, but it remains a solid option for those going all-out for a tablet-like smartphone.
SOURCE: Cricket Wireless